Boost direct bookings with Little Hotelier's hotel management software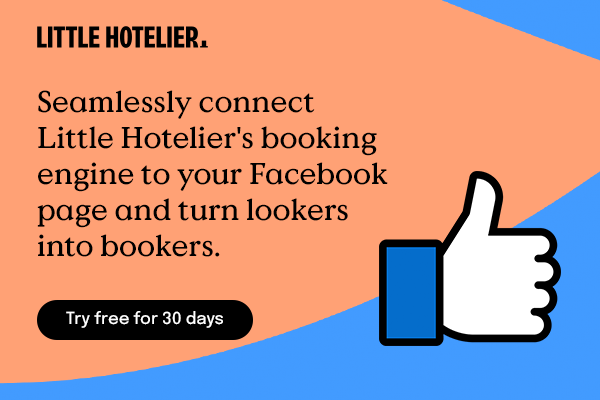 Haven't heard of us? Little Hotelier provides hotel management software that makes running a small property not only easy, but profitable. Designed with the belief that the size of your property should have no impact on the size of your success, we understand exactly what you need.
Our features give you the freedom to do things your way, while taking care of all the annoying back of house tasks. Even better, Little Hotelier will actively help you bring more guests through your door and grow your brand reputation.
Included on the platform is an online booking engine – the simple key to driving valuable direct bookings. With direct bookings expected to account for 50% of all online bookings by 2022, now is the perfect time to start using a booking engine.
Use the booking engine on your website and Facebook page to sell directly to guests. The advantages of this include saving on commission fees from online travel agents, building a personal relationship with your guests to increase loyalty, and promoting packages or extras to make your rooms more enticing and bring in more revenue.
Interested? Click here to learn more about Little Hotelier.