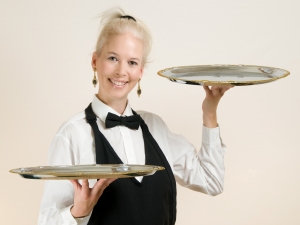 Tourism and hospitality jobs have surfaced as a major factor in Australia.
In an effort to create 5000 tourism related jobs, the Tourism Council of NSW has urged the O'Farrell government to reduce the rate of payroll tax to 4.90%.
As the government unveils its first budget this week, TICNSW has pitched for the reductions from its current 5.45% to sit in-line with Victoria and Queensland's payroll tax of 4.90% and 4.75%.
According to the tourism body, the reduction would also boost NSW's competitiveness against other states.
"Whilst we believe that tourism, like other industries, should pay its way, we call upon the treasurer to make our state more competitive and to bring the payroll tax rate in line with Victoria at 4.90% in order to maintain the competitiveness of business in New South Wales," TICNSW executive officer Andrew Jefferies said.
"Prior to the NSW Election in March, TICNSW released its "Going for Growth" strategy that highlighted six key actions to grow tourism in New South Wales, the cutting of payroll tax to 4.90% is a key plank of this strategy. The council acknowledges the former government's cuts to payroll tax, however in order to kickstart the NSW economy and to make New South Wales number one for tourism, our industry needs a real incentive to grow and a reduction in the cost of employing new staff will be welcomed by our members."
Wayne Kayler-Thomson, deputy chairman of the Victoria Tourism Industry Council, agrees that government policy can assist the tourism industry secure its future. "As a labour intensive industry, Australia's workplace relations regime has a significant impact on the labour costs of tourism businesses," says Mr Kayler-Thomson.
"The modern awards system does not reflect the nature of employees' working hours; the fact the majority of hospitality businesses do much of their business, and therefore engage the most staff, outside of the hours of 7am – 7pm wouldn't surprise anyone. But rather than the awards system reflecting the unusual operating hours of these businesses, employers are forced to calculate penalty rates and night allowances because the respective award deems work done outside the hours of 7am – 7pm to be outside regular working hours.
"Tourism directly employs, 500,000 workers, more than double the people employed by mining (181,000). It employs more people than agriculture, forestry and fishing, financial and insurance services, and wholesale trade according to the Tourism Satellite Account for 2009 – 10," says Mr Kayler-Thomson.
Shadow tourism minister Bob Baldwin is appealing to the Australian government to "respond in a meaningful way" to weak arrivals figures and a slump in hospitality trade following the release of data from the Australian Bureau of Statistics last week.
With seasonally adjusted resident departures outpacing short-term visitor arrivals to Australia by 175,800 movements, Mr Baldwin is concerned "the tourism and hospitality sector has been ignored by Labor".
The coalition is calling for submissions to its Industries for Australia's Future review in order to "explore ways for government to ease pressure on the sector".
"The review will be looking for ways to promote the tourism industry – such as changes to weekend loadings so that struggling restaurants can open on Sundays," Mr Baldwin said.
Australia's tourism industry – one of the country's major employers – is facing many challenges that could impact on jobs, according to co-convenor of this week's national Tourism & Events Excellence conference, Tony Charters.
As the local tourism industry faces a sustained high Australian dollar, tough global economic conditions and downturn in visitors from traditional markets, government policy must allow the industry to adapt.
"While there is not much that can be done about international conditions, the tourism industry must adapt to remain competitive but it can't do this by itself," says Mr Charters. "Governments have a role to play as changes in policy will help the industry to adjust.
"Otherwise we are likely to see Australian tourism investors moving off shore to develop tourist attractions and accommodation in economies with less regulation, lower costs to build and operate and significantly lower labour costs in the same way manufacturers across many sectors have bailed out to China, Thailand and India," says Mr Charters.
The NSW government released its budget on Tuesday [6 september] and it included the following for the tourist industry:
$133 million for tourism and events
The NSW Liberals & Nationals government's $133 million investment in tourism and events in the 2011-12 budget will generate and support thousands of jobs and help NSW realise its full potential as Australia's number one tourism and event destination.
Minister for tourism and major events, George Souris said the NSW budget includes more than $70 million investment in events attraction and promotion and an additional $15 million boost to help the state's tourism sector secure a sustainable future.
"Tourism will play a critical role in the NSW government's efforts to rebuild the NSW economy." Mr Souris said spending proposals for the 2011-12 NSW budget allocation include:
· More than $70 million investment in the NSW events calendar covering events such as Handa Opera on Sydney Harbour, Bledisloe Cup and World Touch Football Championships
· Total investment of $15.6 million for regional tourism, including a new Regional Product Development Fund backed by an additional $5 million and ongoing funding for regional tourism organisations of $5.1 million
· Investment of $7 million in marketing initiatives to promote Sydney.