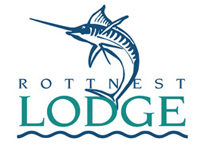 Rottnest Lodge will be revamped by John Spence's Karma Royal Group after taking over the historic island venue.
Mr Spence outlined plans to revamp the outdated, 80-room lodge and rebrand the venue under the four-star Chakra banner.
Karma is expected to take the keys from present operator Bankwest this week and a formal relaunch of the venue before Christmas is expected. Karma was one of two bidders for the project in 2010 but Marilynne Paspaley's Pinctada Hotels and Resorts won the WA state government tender to build a new luxury hotel on the island. Pinctada withdrew from the project two weeks ago. Mr Spence said he would be delighted to re-submit for the $50 million development.
Karma plans to undertake a staged revamp of the Rottnest Lodge site, with an overhaul of the restaurant followed by an upgrade of the accommodation next winter, when vacancy rates are highest.
The deal ends a long receivership for Bankwest that inherited the long-term lease over the lodge in 1991 through the collapse of Alan Bond's empire.