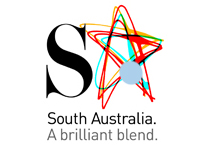 South Australian taxpayers will again have to pay for the running of Adelaide's main tourism centre with a private company.
According to the Sunday Mail, the SA cabinet has approved a proposal for the SA Tourism Commission to take over operation of the centre until at least the end of June, at a cost of about $30,000 a month to be drawn from the commission's budget.
According to the Sunday Mail, Holidays of Australia last year won a three-year contract to operate the South Australian Travel Centre in Grenfell St Adelaide, prompting criticism of favouritism as its owner, Ben Mead, was the son-in-law of the then SA Tourism Commission chairman Bob Foord. Mr Foord denied there was anything improper about the selection process but resigned from his post in July, saying the privatisation of the travel centre would be "hindered" if he stayed in the job.
The government put the travel centre operations out to private tender last March to save taxpayers what Treasury estimated to be $900,000 a year. Less than six months after taking charge, Holidays of Australia told the government it could not meet its obligations and that the centre was placing the company under financial stress.
Tourism Commission general manager Rik Morris said Holidays of Australia approached the commission in December to "review the future of the three-year agreement that began in July 2011".
"As the review goes on, travel and visitor services will continue to be provided," Mr Morris said. He and tourism minister Gail Gago would not comment on whether the government would again take charge of the travel centre after June 30.