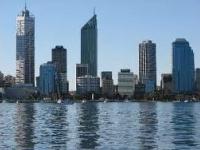 Western Australian tourism industry leaders will gather at the end of February to discuss the state's approach to advertising and marketing.
The high-profile summit aims to encourage the government to provide extra funding for regional tourism organisations to allow for more collaborative, state-wide marketing campaigns.
There has been a steady decline in visitor numbers to Western Australia, especially from eastern states such as NSW and Queensland in past years.
Tourism Council WA chief executive Evan Hall is looking overseas to New Zealand for inspiration and proof that the right marketing can work wonders. "What needs to change is the way we brand our regions. What is the brand for Margaret River on the east coast? What is the brand for Broome? How well are our regional destinations perceived?" Mr Hall said.
Extra funding will also lend support to the Perth Convention Bureau.
"The PCB has done a stellar job. Their funding is up for renewal and it's important they get it," Mr Hall said.
A date has yet to be confirmed for the meeting.