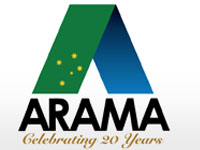 ARAMA Report
Review Ensures 50 year Industry Continues to Serve Strata Living
Recognition that management rights businesses provide critical services to both residential and tourist accommodation sectors has been outlined in a comprehensive legislative review discussion paper tabled in state Parliament this month.
The new consultation paper released by the Office of Regulatory Policy has been prepared to allow for a review of the Body Corporate and Community Management Act of 1997 as a requirement of the parliamentary practice of ensuring legislation remains current and relevant. The discussion paper poses 43 questions concerning the assessment of management rights and their direct contribution to the management of $70 billion worth of properties in 40,000 community title schemes in Queensland.
ARAMA welcomes the detailed review of Queensland's management rights industry that was established some 50 years ago and is the basis of Queensland's leadership in investment in tourist and holiday accommodation. The last major review of the legislation created a series of accommodation modules to help categorise the diversity of schemes available for the density living accommodation and was responsible for significant economic stimulus in mixed use developments.
The skylines of our major centres, especially the CBD of Brisbane is a clear example of the Queensland community and investors being prepared to support community living schemes, not just for tourists, but for owners and tenants to live permanently.
As the review paper outlines, the Queensland population is forecast to grow from 2.8 million to 4.4 million by 2031 and under current regional plans, most of the housing needs must be provided within existing growth boundaries. The discussion paper points out that in Brisbane alone, this includes the establishment of 138 000 of the 156 000 new homes.
Thus the higher density housing provided by community titles schemes will be critical to this effort and similarly tourism accommodation needs will continue to rely heavily on community titled developments. Due to the complex nature of our industry and the large number of regulations that surround it, it is not uncommon for the opportunity for consultation like this to occur. The last such consultation occurred over seven years ago and ARAMA members continue to work with industry stakeholders and the Office of Body Corporate Management on a regular basis to review industry issues.
The global financial crisis and its aftermath has seriously affected the Queensland tourist industry and therefore the holiday letting revenues for investors and owners as many tourists have chosen to abandon their traditional holiday destinations to benefit from the high Australia dollar and the attractive deals available from international destinations.
We have called for contributions from our members in all regions, as the legislation and regulations must consider current holiday, permanent and mixed use developments and also the new trends in using accommodation centres like the Gold and Sunshine coasts for FIFO accommodation until new settlements are developed in the new resources areas. ARAMA also wishes to include in its submission its comments in regard to the new community living plans that are being developed in regional centres along with the expansion of density living opportunities in Brisbane, its suburbs and other regional capitals in line with the state's population growth.
This review will ultimately have a significant influence on the final legislative review and outcomes over the next decade.
There are many fine examples of the positive contributions that resident managers make to community title living in terms of caring for families, the sick and elderly as well as tenants and tourists. We provide a 24/7 commitment to the complex that we manage and have a comprehensive understanding of the special needs of the complexes that we care for. We are part of the community safety and the work and support we give to the police is important and should not be overlooked.
Many of our members belong to local tourist bodies and other community groups as many of these schemes are significant enterprises contributing to the local and regional economies. Importantly, resident managers are not just small business owners, they are direct investors in the properties, making a positive contribution as a business owner not just to the complex but to the entire community and local economy.
Obviously there are a range of commercial implications that will be considered by the review.
ARAMA's position in regards to length of agreements is very simple. If you want a long term view taken regarding the management of the scheme then there must be long term thinking with long term agreements in place. Short term agreements lead to short term thinking.
The discussion paper is a historic watershed document that opens up new and exciting opportunities for this major Queensland industry that continues to grow and expand.