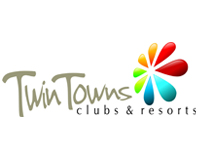 Twin Towns in Tweed is embarking on $20 million redevelopment set to start within weeks.
General manager Rob Smith said a long awaited redevelopment of the old 1960s building had finally been given the go ahead now that management were confident widespread pokie reforms were off the agenda of the federal government.
Hutchison builders and GMP Management will start construction this month, demolishing about 3000m² of the old lounge area in the 1968 building and refurbishing another 1500m².
Twin Towns will become a six-storey building with a new alfresco area to extend out over the existing carpark to overlook Jack Evans boat harbour.
Mr Smith said the redevelopment will be split into three stages with the first stage costing $20 million and be completed by November. It will include a new two-storey building with a new alfresco area and the converting downstairs function area into a sports bar and TAB open to the public. A new dance floor, stage and lounge area will also be created and there will be a new entry and atrium allowing pedestrians to enter Twin Towns from the boat harbour side.
The timing and cost of the last two stages will be determined later but include extending the new building to six-storeys with a focus on function and convention spaces that could hold up to 500 delegates.