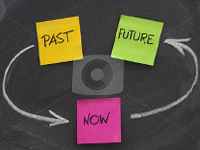 Despite the endless headlines of political and business debate and demure (or should I call it skulduggery?) there are trends and developments that can serve as pointers for the accommodation provider.
So let's start in the past. Some 18 years ago my wife and I spend a great weekend at a three-suite B&B in the beautiful central coast of New South Wales. As retirement was nearing, we discussed what we should do next – after throwing out both my profession of publisher and June's as nurse and former restaurateur and airline hostess, we agreed that a small B&B similar to the one we were staying at, would make good lifestyle sense.
That B&B has just been featured in the Weekend Australian. Still with three suites, the price for the weekend has risen from $650 per weekend to $1700-2500 per night with all meals included. We trade at around $380 per night for DBB.
Interestingly the Pretty Beach House was bought and refurbished by advertising guru and horse owner John Singleton in the 1990s. The same trend has occurred up here in the Sunshine Coast Hinterland where 'Screw' Turner, the former vet turned very successful travel agent with Flight Centre, bought a beautiful old house in Montville plus The Tamarind, a small collection of cottages with a world class Thai restaurant near here and turned them into five star properties, above that of our own five star operation.
So the Big Boys and their dollars are coming to roost in the B&B/cabin end of the market. At the top end the same can be seen with Clive Palmer buying the Hyatt Regency in Coolum (as I write Clive has resigned as director and the hotel has been placed in voluntary receivership).
Why so and does this trend of high end dollars mean that these guys see what many of us do not, that tourism has a great future? Both Palmer, with his mining contacts and Packer in the high roller casino game were in the press recently extolling the tourism industry to promote into the Chinese market.
I remember some years ago at the Tourism Queensland breakfast in Noosa the then chair of TQ and our tourism minister being very excited about the trip they had just taken to China and its potential for us. Since then not much has happened here. Add to that the potential market of India with Jetstar just tying up a deal with an Indian airline and Australia has enormous potential in both markets. Ah, you might say but that is not for us, it is mass tourism. Not only, I can reply having just returned from the small humid island of Singapore on business. Just look what they have achieved as a main hub of Asian tourism with all parties working together from Changi Airport with its three light rail connected terminals, its infrastructure, attractions and shopping. And cleanliness (who would want to pay a $5000 fine for littering?).
As an indication of another market potential, I should also mention here in the Hinterland a friend and excellent marketeer, who has now turned one of the cabins that she and her husband built into a post natal birth retreat offering. Clever, well done Jodie. Fill up the cabins.
From market potential to cost. Another friend and very successful tourism operator complained bitterly to us about the cost of overtime and other direct costs. Having come from a highly unionised industry in the UK, I have never been paid overtime nor did my staff – bonuses and sometimes share options were our preferred way of dealing with this. Both a builder friend and the owner of an IT firm for which I work as a consultant have not or do not employ directly more than one or two staff – all the rest are sub contractors in their own right. That makes sense. Look to see what you can do in this front.
And on the productivity stakes, Reserve Bank's head honcho weighs in with the need for our productivity in Australia to improve markedly. To quote: "It works by firms, management and workforces grinding out difficult changes to the way they do things every day… That is where the productivity comes from and from implementing new technology, new equipment and new ways of doing things".
I can verify that at the coalface being involved in bringing in real time IT at government and industry levels; working through their existing processes and reporting systems and seeing how much more effective these can be with new technology including sharpening and perhaps adding KPIs (key performance indicators).
All of the above should lead to increased profits and return on capital employed. Presumably that is why the Big Boys have come to town?
But the smaller operators can see what is happening and can act faster and with more entrepreneurial skill.
Go to it.
Peter Rogers
Eyrie Escape