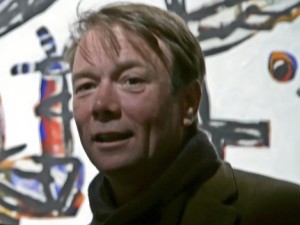 The Art Series Hotel group is to be expanded with a brand new hotel located next to the Royal Children's Hospital in Parkville, Melbourne. In keeping with the Art Series Hotel tradition, the complex will be named after Victorian expressionist painter David Larwill who died last year. The 100-room Larwill Hotel will be the fifth of the Art Series Hotel collection being developed by Melbourne entrepreneur Will Deague. It is anticipated to open in late 2014 and will form one of the support services being developed at the hospital including providing accommodation for families of patients.
Mr Larwill's 2009 work, Remember Me, will be the centrepiece of the hotel foyer while prints will feature in rooms and public areas.
Other art series hotels are The Cullen, The Olsen and The Blackman, all in Melbourne. The Watson in Adelaide is under construction and is due to open in September next year.
David Larwill was born in Ballarat in 1956 and co-founded Melbourne's Roar Studio that consisted of "anti-intellectual expressionist painters that became a focal point against the conceptualism [prevalent] at the time" according to art critic Ashley Crawford.