Industry
Price fixing rorts probed in UK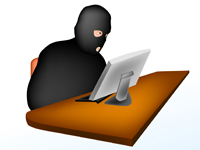 The British Office of Fair Trading has accused InterContinental Hotels Group, which has some 4500 hotels worldwide, and Booking.com and Expedia of anti-competitive trading.
The consumer regulator said it was ready to make a finding against several online travel companies and hotel chains for conspiring to fix the cost of rooms after an investigation by the Telegraph in London.
The OFT alleges in a provisional finding of an investigation launched in 2010 that IHG, Expedia and Booking.com were involved in "vertical price fixing", whereby a rate is fixed by a supplier and the retailer cannot go below it, according to the Financial Times in London. In effect, hotels were prohibited from selling rooms cheaply with the global OTAs setting the minimum price so they were not undercut, calling it price "parity". Hotels refusing to use the minimum price were threatened with removal from the sites.
Expedia, one of the world's biggest OTAs, has admitted it "engaged in cartel conduct in breach of the law" and, as a result, is co-operating fully with the investigation and is understood to be providing information on its rivals under a "leniency deal".
The complaint came from Dorian Harris, who runs the online travel firm Stoosh. A senior hotel executive said similar pricing agreements were "standard practice". UK hotel accommodation booked through online travel agents amounted to some £849 million in 2010, according to the OFT.
Clive Maxwell, the chief executive of the OFT, said he was awaiting the companies' responses to the notices. "We want people to benefit fully from being able to shop around online and get a better deal," he said.
The case could also allow tourists to seek compensation for rooms booked on the sites over the past few years.
"The OFT's provisional view is that Booking.com, Expedia and InterContinental Hotels Group have infringed competition law… all parties will now have a full opportunity to respond before we decide whether competition law has in fact been infringed."
The case could also allow tourists to seek compensation for rooms booked on the sites over the past few years.
If the charges are proven IHG could be fined up to 10% of its global revenue by the OFT. The UK accounts for an estimated 10% of IHG sales that totalled $1.7 billion in 2011.
An InterContinental spokesman said: "IHG considers its arrangements with the online booking agents to be compliant with competition laws. IHG is cooperating fully with the OFT's investigation."