Industry
Lot entitlement changes to body corporate act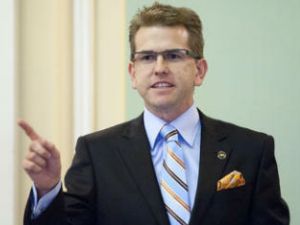 Attorney-general Jarrod Bleijie announced on Friday the introduction of the Body Corporate and Community Management and Other Legislation Amendment Bill 2012.
This amendment removes the controversial reversion process introduced by the former Labor government.
Mr Bleijie said the reversion process has disadvantaged many lot owners, who had been forced to pay thousands of dollars more each year in body corporate fees.
"Most costs associated with living in a community title scheme are proportioned by a lot owner's allocated contribution schedule lot entitlement. Prior to 2011, lot owners in community titles schemes could seek an adjustment to their scheme's CSLEs by seeking an order from a court. Any adjustment resulted in some owners paying a higher portion of the body corporate expenses than others.
"In April 2011, the Labor government amended the law so lot owners negatively affected by a CLSE adjustment could have it reverted to its original setting. These changes effectively threw out the system of lot entitlements that had been in place since 1997 and reintroduced many abuses of the past. The amendments turned the system on its head and upped the stakes particularly for owners on low and fixed incomes who have heavily criticised the move.
"Our bill abolishes the reversion provision so no more can been undertaken, any currently underway will be stopped and any that have occurred since April 2011 can be 'undone'."
The changes will take effect immediately.
Archers Body Corporate Management director Andrew Staehr said this will mean that owners whose fees skyrocketed due to the 2011 legislation will be able to go back to what they were previously paying.
"Under previous legislation introduced by Labor in April 2011, a single owner was able to reverse a decision made by QCAT or a specialist adjudicator amending lot entitlements," Mr Staehr said. "This bill, effective immediately, will now allow one owner to submit another motion and require a body corporate to go back to the lot entitlements set by a QCAT or specialist adjudicator's decision. Additionally any reversions under the 2011 legislation that are currently underway will cease to have any effect."
The bill is designed to do three things:
1. It removes the requirement for bodies corporate to change their contribution schedule lot entitlements back to the original setting prior to any, and all, adjustment orders of a court, tribunal or specialist adjudicator following receipt of a motion from a single lot owner proposing the change. It also provides a process enabling any changes to lot entitlements made under this requirement to be reversed.
2. It removes unnecessary disclosure requirements imposed on sellers of lots in community titles schemes.
3. It provides jurisdictional clarity and consistency for disputes about contribution schedule lot entitlement adjustments.
The bill also addresses a technical issue around the jurisdiction for complex disputes. It gives the Queensland Civil and Administrative Tribunal or a specialist adjudicator jurisdiction for disputes about adjustments of contribution schedule lot entitlements sought by unanimous agreement of all lot owners.
In accordance with the Standing Rules and Orders of the Legislative Assembly, the bill was referred to the Legal Affairs and Community Safety Committee for detailed consideration and is due to report back to the parliament by 22 November.