Developments
Regents Court steps out into spring with a fresh new look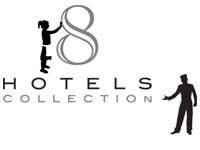 Regents Court has unveiled a fresh new look following the completion of a refurbishment which transformed the iconic hotel over winter.
New paint, furniture, lighting, blinds and an upgrade to the hotel's wifi, which is now provided free to guests, are among the improvements made to the spacious, iconic Potts Point apartments.
The completion of the refurbishment comes ahead of 8Hotels' first anniversary as operator of the Regents Court's property.
Founder and CEO of 8Hotels, Paul Fischmann, said he was thrilled with the results of the refurbishment that had helped restore the apartments to their former glory. "We've worked closely with the owners to reinvigorate the hotel and the Regents Court brand in order to reclaim its title as one of Sydney's preeminent boutique hotel residencies," Mr Fischmann said.
He said the completion of the refurbishment was a significant step towards 8Hotels achieving its stated goal: to reengage Regent Court's great history and rebuild its former reputation. "Combine these changes to the improvements our dedicated team has made to the service and the operations of the property, and I feel I can confidently say that Regents Court is in its best shape ever. We've looked at the big details, but also spent a lot of time focusing on the little details and we will continue to look for ways to improve this product further. For example we'll be placing MicroCloud's luxurious Bed Toppers in each room in the coming months to make the beds even more opulent and comfortable than they are now."
Regents Court is superbly located in the heart of Potts Point where guests can enjoy stunning views of the city skyline and harbour from the roof top garden. This eclectic and cosmopolitan neighbourhood is home to many of Sydney's finest cafés, restaurants and boutiques and is just a stone's throw to Kings Cross nightlife and central to the CBD, Woolloomooloo and Darlinghurst.