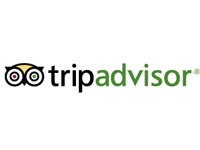 Every day accomnews.com gets a mass of feedback on a huge variety of topics that influence the lives and decisions of accommodation providers.
The most numerous comments, however, belong to TripAdvisor.
Without doubt, TripAdvisor is the clear #1 online travel force, like it or not. Many accommodation providers embrace it, despite its obvious flaws. Many try to fight it. To ignore it is plain crazy.
In today's society, consumers are likely to complain given any opportunity, regardless of who is to blame. Social media has allowed people to complain much more easily and volubly than ever before about accommodation product if they have bad experiences. Consumers tend to feel better when they complain.
It has also been shown that when companies reassure consumers after they complain about a product or service it gives them a feeling of satisfaction from airing a grievance; they are allowed to vent negative emotions and they feel better after doing so.
For obvious reasons, the scourge of fake reviews is a threat to popular review sites, especially TripAdvisor. Fake reviews are top of the complaints list for this travel site. Second is the inability for the accommodation provider to have an offending review removed or be responded to.
Fake reviews probably dominate most sites, none more so than on TripAdvisor. Accommodation providers bribe guests to post good reviews about them and bad ones about the competition. Guests blackmail accommodation providers with bad review threats unless some sort of bribe is not forthcoming. There are individuals out there whose job it is to post reviews (good and bad) for remuneration.
Research by the Accommodation Association of Australia has found that 60% of its 2000 members have been threatened by guests.
This is all cold comfort to a genuinely honest accommodation provider who suddenly gets hit with a shocker on TripAdvisor by someone that has never set foot inside the complex.
There is a more sinister side to all of this review stuff creeping into TripAdvisor. One of our readers complained that: "I had a staff member who was slandered on TripAdvisor and when I requested TripAdvisor shadow out the staff member's name, they refused. My response back to the guest was rejected by TripAdvisor because I had referred to the guest's first name and, according to TripAdvisor, I am not able to refer to the guest's first name due to privacy but it is okay for the guest to name my staff member."
Here there is a clear double standard – not unexpected with TripAdvisor. But it is time that TripAdvisor did provide the same facility for both sides and any response should be made easy for the respondent, not as it is with the regime that exists at the moment where the accommodation provider is always presumed to be in the wrong and trying to reach any one or thing at TripAdvisor is nigh on impossible.
"I had an incident yesterday where someone threatened to put up a bad trip advisor review. I want to be able to advise the details to trip advisor rather than having to deal with it after the review is posted but I can't find a way…" is a pretty typical complaint received by us.
One reader probably sums up the whole TripAdvisor problem: "Basic human psychology says we are more motivated to actively provide negative feedback as opposed to positive feedback and TripAdvisor is the perfect vehicle to encourage guests to discredit a motel without any accountability or justification."
One positive move TripAdvisor could make, if nothing else, is to have an active, simple means whereby accommodation providers can discuss a situation. Just try to talk to someone at TripAdvisor as things are now…
But there is hope for those who persevere, as one reader wrote: "We have had one negative report taken off by TripAdvisor once we put in a challenge to them to prove who wrote it. In my view you have to work with them rather than try to fight them."
That reader may just be right.
The US Federal Trade Commission, for example, has ruled that paying for positive reviews without disclosing that the reviewer has been compensated amounts to deceptive advertising and is prosecutable.