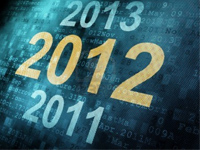 If any year is memorable in the management rights industry 2012 will be my stand out for more than one or two reasons.
The ever decreasing interest rates and buyer confidence in the industry resulted in near record sales and about time. Holiday occupancy numbers increased, the domestic market on the Gold Coast especially was to say the least quite unexpected. Diligent managers took advantage of clever and planned marketing and achieved the desired result – increased occupancy. The Sunshine Coast occupancy numbers slowly increased, however as we moved further north the trend was not so evident.
We noticed an increase in management rights being listed, backed by current profit and loss statement and a real estate valuation. The multiplier, or years purchase factor, was more consistent resulting in an exceptional number of settled contracts.
The buyer enquiry was days of old, the mums and dads or families wishing to enter or re-enter the industry. Industry financiers were very active, with the choice of lenders being competitive, allowing plenty of scope for a purchaser to shop around for the deal that best suited their requirements.
Not all was wine and roses, we had various due diligence issues, varying valuation opinions, the issues that continually raise their heads are valuers attempting to value in a geographical area that they are unfamiliar with and, unfortunately in some cases, poor advice to purchasers from sources outside the industry.
There is still evidence of distressed sales (receivers and managers appointed), these sales are less in number as time moves forward. Again the majority of the sales have been caused by excessive lending and poor occupancy rates.
Large corporate and holiday management and letting rights with net profits in excess of $1,000,000 are rare and seldom seen on the open market, however I can report that at least two sold and settled with the sale prices believed to be in excess of $10,000,000+.
The average contracted and settled management and letting rights across Queensland and New South Wales appears to be in the $1,000,000 range. It has become common practice for intending purchasers on top shelf management and letting rights to now ask for two years figures for verification purposes. If you take into consideration hotels and motels when being sold, the request is not unreasonable and I believe will become more common as time moves forward.
As predicted 12 months ago, a written valuation on the associated real estate is an essential requirement to facilitate a successful sale. We can back this up with a 100% success rate on contracted sales where the vendor has provided a current written valuation and an up-to-date profit and loss statement.
It has taken nearly eight months of this year to see the domestic holiday market rise to another level, the Gold Coast was the first to experience the resurgence, with the Sunshine Coast starting to get the flow on effect; the international market is treading water due to the high Aussie dollar exchange rate.
The first half of 2012 had seen the majority of management and letting rights that sold being primarily permanent along with the strong corporate market in Brisbane, Sydney and a handful of corporate sales in Melbourne and country Queensland.
The current market sees the holiday side of the industry experiencing sales beyond any forecast expectations due to the strong domestic market and acceptable borrowing interest rates on offer.
Year 2012 marks my 17th year in the management rights industry and the first time in many years where the industry has, from a broker's point of view, seen consistency with market values. I must add, however, when sales are strong the industry moves forward. I predicted last year in My Crystal Ball 2011 that the stronger market multipliers would return and current sales back this up.
On a personal note my thanks for all the emails, phone calls, cards, flowers and texts regarding my health issues. I am strong willed and life moves forward. My dedication and support of the industry has not wavered and I intend to continue to offer my services to all my clients new and existing.
A happy Christmas and New Year from all at MR Sales and may all your 2013 wishes come true.