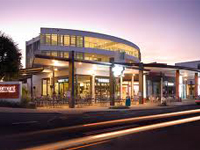 More than 4700 Australian hospitality businesses have been recognised for the high standard of their operations in the annual TripAdviser annual awards for excellence.
The travel site giant awards its Certificates of Excellence to the top 10% of businesses listed on the site in terms of their consistency achieving outstanding traveller reviews.
Top 25 travellers' choice world destinations:
(+/- denotes change in ranking year-over-year, 0 is no change and new is new to the top 25)
• Paris, France (+3)
• New York City, New York (0)
• London, England (-2)
• Rome, Italy (-1)
• Barcelona, Spain (+3)
• Venice, Italy (New)
• San Francisco, California (-2)
• Florence, Italy (+4)
• Prague, Czech Republic (+7)
• Sydney, Australia (+4)
• Berlin, Germany (-1)
• Istanbul, Turkey (-5)
• Bangkok, Thailand (New)
• Chicago, Illinois (-3)
• Tokyo, Japan (New)
• Cape Town, South Africa (+7)
• Rio de Janeiro, Brazil (New)
• Buenos Aires, Argentina (-5)
• Marrakech, Morocco (-13)
• St. Petersburg, Russia (New)
• Beijing, China (-6)
• Shanghai, China (-3)
• Siem Reap, Cambodia (-14)
• Chiang Mai, Thailand (0)
• Queenstown, New Zealand (New)
Both the Surfers Paradise Marriott Resort & Spa and its popular teppanyaki restaurant, Benihana have been honoured as top performers. The award-winning resort today announced it received two TripAdvisor Certificate of Excellence awards which honours hospitality excellence.
Shirley Leacy, manager of Element on Coolum Beach on the Sunshine Coast was equally thrilled to be among the winners.
Lake Crackenback Resort & Spa, in the New South Wales Snowy Mountains, was also awarded with a 2013 Certificate for Excellence, that general manager Scott O'Neile said the recognition is testament to the hard work of his team who are dedicated to customer service and product development.
Image: Element on Coolum Beach