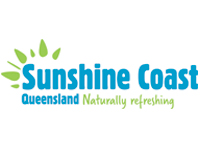 Appointments
WA tourism CEO crosses continent to energise Sunshine Coast
Highly regarded CEO of the Augusta Margaret River Tourism Association, Simon Ambrose, has been appointed the new chief executive officer of the Sunshine Coast Development Ltd, the membership-based body responsible for managing, developing and marketing tourism to Queensland's Sunshine Coast region.
The appointment comes as the region focuses on broadening its tourism base to place greater emphasis on business events, experiential travel and inbound tourism, to complement its position as one of Australia's leading domestic tourism destinations.
He replaces Steve Cooper whose role was terminated in a controversial manner by the SCDL board.
Announcing the appointment of Simon, SCDL chairman, Barrie Adams, said that Simon had played a key role in raising the domestic and international profile of Margaret River and his ability to add cache to local businesses would help generate income and jobs for the Sunshine Coast.
"Margaret River has become one of Australia's most successful tourism brand names and we believe that with the Sunshine Coast offering a range of outstanding natural and developed attractions, he can really help maximise the tourism potential of our region," said Mr Adams. "The team has made substantial progress in recent years, attracting international flights from New Zealand, developing the region's profile as a premier conference and events destination, and establishing innovative tourism experiences, and we believe that Simon can build on this platform, and take the region into a new era."
Simon has a distinguished career in managing major regional attractions, Before being appointed CEO of the Augusta Margaret River Tourism Association in 2010, he was director of the Blue Mountains Cultural Centre and, prior to that, he was director of the premier McClelland Gallery and Sculpture Park in Victoria.
It is expected that Mr Ambrose will start his role in August.