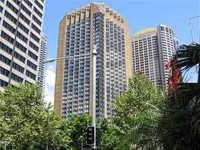 Korea's Mirae Asset Global Investments has bought Sydney's five star Four Seasons Hotel for $340 million, the biggest single hotel deal in Australian history.
The hotel was jointly marketed by Jones Lang LaSalle's Hotels & Hospitality Group and McVay Real Estate on behalf of Eureka Funds Management.
Glen Boultwood, fund manager of Eureka Funds Management commented, "We are delighted with the sale of the hotel which was in response to Unitholders' desire to crystallise the strong profit growth over the past four years in a period where returns from other property asset classes has been somewhat muted."
Eureka remains committed to the hotel sector and continues to own seven hotels across Australian and New Zealand.
The purchaser, Mirae Asset Global Investments, is one of the largest financial institutions in Korea, Locally, Mirae Asset's investment into the hotel will be managed by Millinium Capital Managers, a Sydney based firm. David Grey, managing director of MCM said, "This is an exciting investment by one of Korea's largest financial institutions and we believe it will not be the last. We are looking forward to continuing the success of the Four Seasons Hotel Sydney."
Mirae Asset Global Investments manages US$58 billion in assets globally and has invested in commercial real estate properties in Brazil, China, India and the United States.
Craig Collins, CEO of Jones Lang LaSalle's Hotels & Hospitality Group, Australia said, "The sale of the Four Seasons Hotel Sydney is a milestone transaction for the industry as it represents the debut hotel acquisition of a major five-star Australian hotel by a Korean-based entity."
The world renowned 531-room property overlooking the Sydney Harbour Bridge and Opera House at Circular Quay underwent an extensive $45 million dollar refurbishment program over recent years, including the addition of a new restaurant, bar and substantial state-of-the-art conferencing facilities.
Mr Collins added, "The sale of the Four Seasons Hotel Sydney saw investors from China, Hong Kong, Singapore, Korea and the United States competing for the iconic hotel. In my 19 years of brokering hotel deals, I have never seen a stronger investment market for CBD Australian hotels.
"Offshore groups are particularly drawn to prime five-star hotel assets located in Australia's major markets. Our resilient economy, benign new accommodation supply pipeline and positive trading fundamentals have influenced a strong medium term market outlook and continue to attract international investment," said Mr McVay.
Sydney continues to be Australia's hottest hotel investment market accounting for circa 60% of the total transaction volume so far in 2013 including the sale of the Ibis King Street Wharf, Diamant Sydney, Mercure Potts Point and Ritz Carlton Double Bay, with more deals expected to occur before the end of the year.