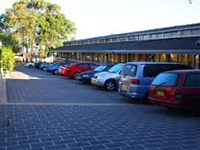 When I first came into the business brokerage industry as a motel broker some 18 years ago I was told by a motel operator that he was the best operator in town because his motel achieved a 90% occupancy rate that year.
"No other motels in town come close to that," he said. Being none the wiser I accepted that this must be a great motel operation all round, even though the presentation was quite poor. It soon became evident that although the motel ran at a high occupancy, the average tariff being achieved was approximately $35 per night. The other motels of a similar standard in the area were averaging tariffs upwards of $50 per night and were running with an average occupancy rate of 65%.
1995
2013
Motel A
Motel B
Motel C
Motel D
Units
20
20
20
20
Average Nightly Tariff
$35
$50
$70
$100
Occupancy Rate
90%
65%
90%
65%
Annual Accomodation Income
$229,950
$237,250
$459,900
$474,500
Unit nights rented
6570
4745
6570
4745
Costs to rent a unit
$28
$26
$40
$38
Total annual costs to rent units
$183,960
$123,370
$262,800
$180,310
Net operating profit
$45,990
$113,880
$197,100
$294,190
The above is a very simplified table but it does show that the annual income for Motel B and D, although running at a much lower occupancy rate, still shows a much higher profit than Motels A and C that are underselling their rooms. The resultant sales income in each case is quite similar so it is not the income that is greatly affected by tariff discounting. It is the cost of renting the motel units that is the big problem. The same principles apply now that did 18 years ago.
The costs to operate Motel A and C at 90% occupancy compared to Motel B and D's 65% occupancy is substantial. The two types of expenses being fixed costs and variable costs can help to explain this. Some of the fixed costs of renting a room may include property rates, insurance, accounting fees, and rent (in the case of a lease).
These fixed costs will always be there, and will not vary whether a room is rented or not. However the variable costs will increase the more times a room is rented. This is where Motels A and C come off the rails. Some of the variable costs of renting a room may include – electricity, linen, repairs and maintenance, and wages. Therefore the more rooms rented, the higher the costs of renting a room due to the increase in variable costs. If the total fixed and variable costs of renting a room in a particular motel are known, then for each of the room nights rented, the costs can be seen in the above table.
The table confirms that Motels B and D are far more successful accommodation operations because the profit margin on the sale of each room night is much higher than Motels A and C. A higher tariff and lower occupancy rate wins the race. This of course works for this example, however, if Motel B and D's occupancy rate at the nightly tariff was only 30%, then it would indicate that Motel B and D's nightly room rate was too high and not meeting the market. Also what the numbers confirm is that Motels A and C may be turning each room over almost every night and appearing on the surface to be the more successful, however the number of cars in the car park does not tell the full story.
An equilibrium occupancy rate for Motel B and D to meet the same profit level of Motel A and C would show that Motel B would still be able to operate at a low occupancy rate (at the higher tariff) and yet still maintain at a similar net operating profit position.