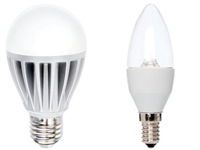 No one knows the importance of clever lighting design in the accommodation industry more than Perry Barden, the director and sales manager of Melbourne based company, Illuminates Lighting.
With this in mind, he was recruited to complete the total lighting refurbishment of Tower Hotel in Hawthorn in Victoria, fitting it out with Verbatim LED lights.
Mr Barden has 40 years experience in the lighting industry as a certified illuminating engineer. He has extensive experience with commercial, domestic and industrial projects and is proud to have worked as the technical lighting consultant on a number of major projects – the majority of which consisted of design and installation fit outs for projects such as the Australian National Gallery in Canberra, the War Museum, Jupiter's Casino and several major hotel groups. He was also responsible for the lighting refurbishment of the Queen Victoria Building in Sydney for the IPOH Group.
| | |
| --- | --- |
| | |
| Perry Barden and Tower Hotel owner, Joe Rumoro. | |
His company was approached by Joe Rumoro, the owner of Tower Hotel in Hawthorn to redesign and replace the original lighting in the bar, gaming area and the new bistro. All Verbatim lights were used, replacing the down lighter lamps with 7-watt LED lamps and the candle lamps with 3.7-watt LED lamps.
By utilising Mr Barden's expertise and the fabulous Verbatim lighting each space now looks magnificent! The exact mood that the happy owner wanted has been created in each of the individual areas purely through the expert use of lighting techniques. Style however is not the only benefit, Mr Barden explains, "The economic savings are huge, lighting bills can be reduced by as much as 80%".
Hotels can not reduce the amount of light they use, lights need to be continuously used all day and all night, therefore replacing all the lighting with Verbatim LED is a way of still being able to have the lights you need running all the time but with massive savings.
"Verbatim LED Lights also have a very long lifespan," according to Mr Barden, "standard light globes have a lifespan of 1000-5000 hours whereas the LED globes have a lifespan of 35000 plus hours".
This is incredible – imagine the savings on manpower and time due to the longevity of these globes. "In real terms for a domestic dwelling you would not have to change a globe for 30 years and in a hotel at least five years!"
The Tower Hotel owner is very happy with the results of this makeover and will be even happier when the greatly reduced bills come rolling in. The upfront costs of a change over to LED has been calculated by Mr Barden and he estimates that all up front costs can be recuperated with 10 months of the original installation.
This is great news for the accommodation industry – style does not have to come at a price and can indeed make huge financial savings in the long run.