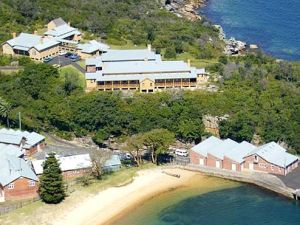 News In Brief
Q Station Winner of the Skål Sustainable Development Award
The Q Station Manly (formerly Quarantine Station) is a winner of the Skål Sustainable Development in Tourism Awards 2013 in the category of Urban Accommodation.
Now in its 12th year, the awards were presented at the opening ceremony of the 74th Skål World Congress in New York.
Director of Mawland Group, Max Player said, "We are proud to receive this prestigious international award. We recognise the valuable legacy of this harbourside site and are committed to the conservation and interpretation of the site as a place of national and international significance in the history of health and migration," he said.
The Q Station (formerly Quarantine Station) has integrated environmental management and sustainable management practices into the operation of a successful hotel. This international award will increase awareness about this iconic Sydney site around the world. Listed on the Australian National Heritage Register, the Q Station stands alongside Sydney Harbour icons: the Sydney Opera House and Sydney Harbour Bridge.
It is a stunningly beautiful and lovingly restored retreat, home to the story of migration to Australia and custodian of 15,000 historical items, the most significant of which are on display. Within its 30ha estate lie 65 buildings and almost 200 years of memories from post European arrivals.
Q Station Manly is managed by Accor Hotels & Resorts.