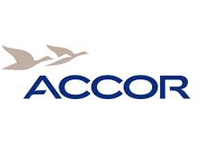 Accor has formed partnerships with several more online travel agencies in the Asia Pacific region.
The new distribution partnerships with China's Ctrip, HanaTour in Korea, Australia's Hooroo and India's MakeMyTrip are intended to broaden Accor's reach into both the consumer and trade sectors in the four countries, driving bookings for the company's global portfolio of 3,600 hotels.
"Accor is always looking for partners who can help to extend the reach of our hotels, sustain our competitive edge and make it more convenient for our customers to book their accommodation," said Markus Keller, Accor's vice president of sales & distribution for Asia Pacific.
"With more than 560 hotels across Asia Pacific and a fast-growing pipeline in over 16 countries in the region, Accor understands the importance of these mutually beneficial relationships with online providers, especially in a region where more and more bookings are made online."
Accor becomes the only hotel group with direct connectivity to Korea's HanaTour, while the Ctrip connection will integrate more than 1,500 Accor hotels with the Chinese travel giant.
In India, the agreement with MakeMyTrip will initially serve Accor's growing Indian network of hotels, and in Australia, Hoooroo is a new player in that market which provides hotel content to qantas.com and jetstar.com.