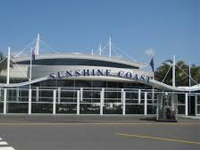 News
Air NZ to continue Sunshine Coast flights
A three year extension by Air New Zealand of direct flights from Auckland to Queensland's Sunshine Coast will bring thousands of extra tourists and millions more dollars to the region.
Tourism and Transport Forum chief executive Ken Morrison is quoted in a press release saying that the extension is a great result for regional Queensland.
"The news that not only will the service continue for another three years, but also that Air New Zealand will increase the length of the season and the frequency of flights, is a strong endorsement of the appeal of the Sunshine Coast as a destination," Mr Morrison said.
The news comes on the back of the strengthening New Zealand dollar which is set to reach its highest levels in nearly a decade and will likely send even more Kiwis across the Tasman on holidays.
Mr Morrison said that the region's tourism sector deserved a great deal of credit for recognising the potential strength of the burgeoning New Zealand tourism market but said that the federal government should be doing even more to help.
"Sunshine Coast Destination, Sunshine Coast Airport, and the Queensland government all deserve credit for recognising the economic benefit of direct international air services in making regional destinations more competitive, supporting tourism jobs and businesses.
"However, the federal government still places an additional hurdle in front of regional airports wanting international services by recovering its costs for customs, immigration and quarantine processing on top of collecting the $55 passenger movement charge from every international traveller… We would urge the federal government to commit to simplifying trans-Tasman border arrangements to encourage transTasman travel and grow Australia's visitor economy."
The airline will operate two return flights a week between June 27 and October 26, and three flights weekly during designated peak periods of the 2014 season.