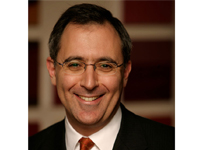 InterContinental Hotels Group 2014 research of 7000 international globetrotters worldwide reveals the latest needs and desires of today's traveller.
Creating moments of trust – the key to building successful brand relationships in the kinship econom research highlights how expectations of the 21st century travellers are evolving and presents the need and demand for hotel brands to be 3D – global, local and personal, in order to win future guests – it also includes an overview of how brands/hotels should be catering to these demands through a six of trust building actions such as, being consistent; delivering authentic local customisation; supporting technology enhanced services; creating tailored consumption, and using surprise and delight.
This primary research is based on a study of 7000 international travellers and uncovers the criteria needed for global brands to deliver localised and personalised guest experiences, enabled by technology.
• Different generations have different personalisation preferences. Millennials (people age 18-34) are particularly interested in access to personal content, such as movies or music, while travellers over 65 are most interested in healthy food and beverage options.
• New global explorers (travellers originating from emerging economies) have higher expectations for personalisation than travellers from developed markets. For example, 64% of Chinese and 62% of Brazilian travellers expect a hotel to tailor the experience they have to their personal needs, compared to 43% of US and 42% of UK travellers.
According to the research, preferences for what is personalised also vary:
• Americans are most likely to value choosing their exact check in and check out time
• Britons are most likely to appreciate surprises with a personal touch
• Russians are most likely to look for travel guides in their own language
• Travellers from China most want interactive apps to find special things in the local area.
According to the research, travellers' expectations of tailored experiences at every touch point are increasing:
• Nearly three in five (59%) travellers say their hotel stay is significantly more comfortable if services are personalised and more than half (54%) admit it makes them feel more valued.
Richard Solomons, IHG chief executive said, "This report shows us that today's traveller trust global brands to deliver on a promise of quality and consistency. They also increasingly expect these same brands to deliver localised and personalised experiences, whether they are travelling for business or leisure – to experience truly 3D brands."
Image: Richard Solomons