Tourism
Robb wants US-Australia co-operation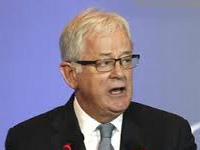 Trade minister Andrew Robb has urged US tourism operators and investors to partner with Australia in tapping the extraordinary growth potential in tourism into Australia from Asia.
While the US itself is one of Australia's traditional tourism markets and American arrivals are tracking at record levels, Mr Robb said the US businesses should be alive to the opportunities that are presented in the explosion of the Asian middle class. "The size of the markets are almost incomprehensible," Mr Robb said in a speech to a tourism summit in Los Angeles as part of the G'Day USA business and cultural program.
"There is a lot happening and we need investment support and the experience that resides in the US," Mr Robb said, saying Australia could serve as a gateway for American investment and exposure to the rise of Asia.
The federal government expects the Asian middle class to grow from some 600 million now to 3.2 billion by 2030, he said, adding that Australia needed to secure more investment to build the infrastructure needed to service that anticipated growth.
"You can smell the implications and see the implications of that, and you are already seeing some changes in trade and investment as a consequence," he stressed.
Mr Robb is meeting privately with hotel groups, engineering groups and major institutional investors while in the US pitching this message, as part of a range of investment roundtables he has held in China and elsewhere in Asia and now in the US as the new government attempts to drive investment.