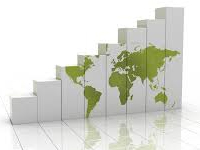 This year promises to be a landmark period of the Queensland's accommodation industry with both major legislation and promotional programs playing a national and international focus on the industry.
As the 26 global and Australian economic leaders seek to rebuild the 21st century following the global financial crisis, the accommodation and tourist industries are proving to be early targets to implement reform initiatives to benefit from economic stimulus as investment targets.
For the management rights industry, it is a significant challenge and opportunity for the continuation of our training ad member education program to ensure that resident managers in all scheme, for resident managers in small, medium and large complexes to implement the outcomes of the new legislation reforms that are being introduced during the upcoming months and to make certain we are fully trained and equipped to care for visitors, owners, holiday makers, tenants and tourists to meet expectations.
What began as a catalyst industry 40 years ago to foster better accommodation facilities for holiday visitors, tourists and Australians to consider strata and community title properties as investments, is now poised to become the most significant support factors in taking Queensland and Australia forward with enhanced and expanded tourist and accommodation industries.
ARAMA members have reported that the recent summer season has resulted in bumper support by tourists and holidaymakers to the traditional holiday locations and forward and repeat bookings have also been reported. The state government policy program to place tourism as one of its four economic development pillars has generated a diversity of interest in holiday opportunities both in the short term and longer term. The Department of Tourism and OTIC have been active in their targeted campaigning to attract visitors to all parts of the state and holidaymakers have responded.
Further, the key initiatives of opening up Queensland's national parks, including some islands, to visitors and the announcement of opportunities for holiday accommodation to be established in these key attractions highlights the new innovation for the long term fostering of the DestinationQ strategy.
The fact that more than 3000 journalists will be visiting Queensland this year as part of the G20 conferences with leaders meetings attracting a further 4000 leaders and their teams, in Brisbane and Cairns provides real opportunities for international exposure to the citizens of the major nations to "come down under". This will be followed up by a growing calendar of regional events with the culmination of the Commonwealth Games centred on the Gold Coast in 2018.
Many Queenslanders will remember the long term benefits of that flowed from the 24 hours approach of the 1982 Commonwealth Games and the triumph of the 1988 World Expo that sparked new life into the Queensland economy providing investment encouragement to add accommodation resources not only for visitors but also for residents.
The continuing investment growth of density living complexes large and small in Brisbane and its suburbs and the regional centres of Queensland up and down the coastline highlights the desire of people to embrace 21st century lifestyle living.
This year will see the Queensland parliament debate a raft of legislation that will provide the support for the diversity of strata and community title complexes, not only through the Property Occupations legislation and the Agents Financial Administration bill, but also the review of the Body Corporate and Community Management Act that is now open for review with two discussion papers available for comment along with the review of the Residential Tenancies legislation.
ARAMA's leadership team has been holding a series of meetings across the state to ensure that our members are focussed and briefed on the major changes and opportunities that will flow from the important economic initiatives. Resident accommodation managers provide the day to day management responsibilities of complexes with a 24/7 presence to ensure that all stakeholders are catered and cared for in these higher density living facilities.
There will always be a need for legislative review as our state continues to grow with our population expected to double over the next 30 years, through migration and longer life spans.
We at ARAMA have had record turnouts at our member meetings and workshops as resident managers come together to ensure that they are well versed in their responsibilities to successfully operate the management rights industry.
There is to be a diversity of complexes, not just holiday accommodation but longer term owner occupiers and tenants are moving into bayside and suburban complexes and transport orientated developments as old suburban and factory and industrial areas are recycled for density living buildings and complexes. The new complexes provide a range of facilities for community living which are attractive to 21st century living and provide new vibrancy for strategic areas.
ARAMA continues to welcome new members who are taking up the business challenge of owning management rights and will work with candidates who wish to enter the industry to ensure that the benefits of the new legislation that will allow new resident managers to be trained and licensed before purchasing the business is maximised.
This year will be a major milestone in providing responsible management and contributing significantly to the economic growth of the state.