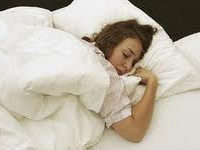 News
Gold Coast pushes for bed tax
The Gold Coast is considering lumping a bed tax on the city's 11-12 million tourists.
Gold Coast mayor Tom Tate has asked Queensland local government minister David Crisafulli to make legislative changes that would give the council the power to tax visitors to the city.
Cr Tate wants tourists to foot the $15 million annual bill for tourism services and infrastructure currently paid for by Gold Coast ratepayers, described by the mayor as "loose change" for tourists.
While Gold Coast Tourism boss Martin Winter is in favour of the tax, the rest of the industry is not whole-heartedly embracing the idea.
Tourism Minister Jann Stuckey stressed, "We don't support Tom Tate's proposal."
Tourism Accommodation Australia mnaging drector Rodger Powell said that bed taxes had been introduced and then withdrawn in other cities because of the demonstrable negative effects the tax had on the city or region. "The proposal would be economically reckless because the tax would not only dissuade international visitors from coming to Australia, it would give domestic travellers yet another reason for travelling overseas.
Tom Tate
"It would cost jobs, and in the end, the tax would cause far greater losses in revenue than the money it would raise for council," said Mr Powell.
"There is always talk of the need to encourage new hotel development and to invest in upgrading existing stock, but that is not going to happen when there are prospects of increased costs. If a bed tax was to be introduced, operators would need to pass it on to guests, who would then vote with their feet and either travel elsewhere or stay for a shorter time. That will impact the whole economy."
Tourism & Transport Forum chief executive Ken Morrison said the industry strongly opposes the proposal. "A new Gold Coast bed tax would be a disaster for tourism," he said. "We welcome the news that Queensland tourism minister Jann Stuckey opposes the suggestion and we call on premier Campbell Newman to rule out a bed tax state wide.
"Increasing the cost of accommodation will ultimately cost jobs as tourists decide to go elsewhere. The fact is every Gold Coast resident would pay $1385 extra tax each year without the revenue generated by tourism. The Gold Coast already has a tourism marketing fund which is the envy of the state, funded by a broad-based small rate increment."
The Gold Coast is heavily dependent on tourism with more than 17,000 direct tourism jobs, representing more than seven per cent of total direct employment in the region. "Government needs to be investing in tourism not taxing it," Mr Morrison stressed. "A bed tax would be disastrous for accommodation providers, many of whom already make significant contributions to promoting Queensland in domestic and international markets."
The chief executive officer of the Accommodation Association of Australia, Richard Munro, said introducing a tourist levy or bed tax would have a severe negative impact on the industry. "It would impose an unnecessary cost burden on visitors resulting in consumers re-considering whether or not to travel to what is an iconic tourism region. The end result is lower visitor numbers and less revenue for major tourism businesses, including hotels, motels and other accommodation businesses.
"The Gold Coast mayor needs reminding that major accommodation businesses on the Gold Coast pay millions of dollars in rates every year," Mr Munro said. "But under his proposal, even as little as a few extra dollars a night would more than likely result in a drop of thousands of visitors to the Gold Coast. The mayor should be rolling out the welcome mat for tourists – not hitting them with a new tax."
Best Western Australasia's chief executive, Rob Anderson, supports the position of the AAA. He said the proposed Gold Coast bed tax would be counterproductive to Gold Coast tourism and would put the city, including its accommodation operators, at a disadvantage
Mooloolaba Business and Tourism president Peter Foran said he hoped the Gold Coast did introduce a bed tax because he believed it would drive more tourists to the Sunshine Coast.