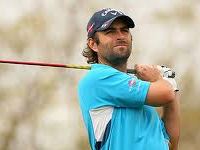 Clarence City Council has stymied a $15 million golf course and development proposed for Seven Mile Beach in Tasmania by voting against rezoning the land.
Golfer Mat Goggin was behind the 300ha eco-friendly development that included a world-class golf course at Seven Mile Beach to be designed by world-renowned course architect Mike Clayton.
"This is absolutely not an anti-development decision from council," said celebrating Tasmanian Conservation Trust director Peter McGlone but a "sensible response to an inappropriate development".
But Tasmanian construction and tourism industries are reeling after the second project to be halted in the past week.
The latest project to be stalled is the $85 million Claremont Golf Club redevelopment, which has been delayed by at least six months because of an impasse with the Tasmanian Planning Commission.
The curtailment of the project, that includes a 90-room hotel complex, restaurant and residential units, came in the same week that Clarence City Council rejected Mat Goggin's proposed $15 million eco-resort at Seven Mile Beach.
Deputy premier Bryan Green says significant changes have been made to Claremont Golf Club's development application and the Tasmanian Planning Commission is working with the developers. The club's president Brian Richardson said despite working closely with the TPC to resolve what he called unintended limitations in its permit's rezoning, a fresh development application would now be needed. This would set the project back at least another six months.
Tourism Industry Council of Tasmania chief executive Luke Martin said with two of the best 25 courses in the world now located in Tasmania, it was essential the state capitalised on the current interest from golf lovers worldwide.
"We've got the drawcards — in Barnbougle Dunes and Lost Farm outside Bridport — that prove people will come to Tasmania for golf," Mr Martin said.
"But we need another one or two world-class course in other parts of the state and my understanding is that the Seven Mile course fits the bill."
Image: Mat Goggin