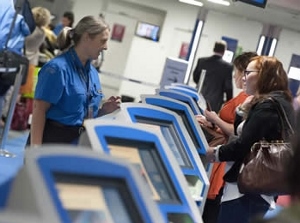 The latest Australian Bureau of Statistics overseas arrivals and departures figures show international arrivals to Australia were up 9.6 per cent in the first two months of 2014, thanks largely to visitors from Asia. Malaysia, China, Vietnam, Thailand, Singapore, and Hong Kong arrivals were all up.
"Australia welcomed more than 100,000 additional visitors in January and February 2014 than we did in 2013 and half that growth comes from just six countries in Asia," Tourism & Transport Forum chief executive Ken Morrison said.
"This emphasises the economic opportunity tourism offers to Australia as the Asian middle class continues to grow, with the World Travel and Tourism Council estimating Asia Pacific tourism spending will top US $400 billion next year."
There was also good growth from traditional markets like the UK, US and New Zealand.
The number of Australian residents travelling overseas has fallen to a three-month low. There were 740,600 residents heading abroad in February for stays of a year or less, seasonally-adjusted figures from the ABS showed. That was down by 1.4 per cent or 10,300 from January and the lowest since November but still up 44,900 on February last year.
Despite the favourable shift in traveller numbers over the year, there were still 178,300 more Australian residents heading abroad than foreign visitors arriving in February.