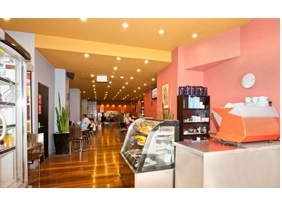 The expected bumper Easter/Anzac week for accommodation providers is not looking that great as many look seriously at the penalty wage rates.
Metro Hospitality Group chief executive officer George Bedwani said some of his hotels would need to reduce services, closing the restaurant at lunchtime, closing room service after 9pm and leaving vacant rooms uncleaned until the following day, when paying a cleaner will cost 40 per cent less.
"It's absolutely drastic how these penalty rates affect us, particularly when you've got three public holidays in one week," Mr Bedwani said. Mr Bedwani said penalty rates unfairly penalised people who like to work on weekends, like mothers who can have their partners look after the children on weekends. "We're not saying we want to reduce wages but we want to have one wage so we can give the choice to the workers and so we can be much more flexible with employees."
The prospect of penalty rates of up to 275% is forcing Australia's accommodation providers to curtail services over the extended Easter/Anzac Day holiday period, with 67 per cent of accommodation providers in a recent survey indicating that they would be closing outlets or reducing services because of crippling penalty rates.
The survey, carried out on behalf of Tourism Accommodation Australia, revealed 85 per cent of respondents acknowledged that reductions in services could negatively impact guest perceptions, the alternative for accommodation providers planning to keep open outlets was to lose money over the period.
The survey revealed that for accommodation providers electing to operate outlets on Good Friday and Easter Monday (when penalty rates increase to as much as 275 per cent) only 13 per cent of operators expected to make a profit, 54 per cent to make a loss and 23 per cent to break even. Ten per cent indicated they wouldn't operate outlets at all on those two days.
Asked which venues or services would be most affected, 74 per cent of respondents indicated restaurant services would be affected, room services/housekeeping (57 per cent), bars (53 per cent), room service/food (41 per cent) and front of house services (30 per cent). Comments from accommodation providers indicated that in some cases outlets such as day spas, restaurants, guest services (concierge) would close altogether. Some 83 per cent of respondents indicated that the cost of penalty rates was driving the decision to change operating procedures.
Commenting on the survey results, TAA managing director, Rodger Powell, said it was disappointing that at a time when travellers were expecting the highest level of service, the costs associated with penalty rates made it impossible for hotels to deliver the service levels they would like to. "We can't afford to go back to the Dark Ages" said Mr Powell. "While we know that our members will be going all out to ensure their guests enjoy an excellent holiday, the situation won't be as comfortable for either hoteliers or their employees.
"It was significant that when asked 'If Penalty Rates were at a level where you could make a profit and operate 'as normal' would you employ more people to do so?', 81 per cent of respondents indicated they would employ more, and only 9 per cent said it wouldn't affect employment levels.
"Current employees are not earning penalty rates now because the hotel venues are closed. If penalty rates were dropped or lowered to a point where hotels could service guests and still make a profit, then hotels would employ more people to cover the jobs on those days with no disadvantage to existing employees. Just as importantly, we would be meeting globally competitive customer expectations, we would be growing the economy and paying more taxes to government!
"What these excessive penalty rates do is prevent potential employees – particularly casual staff – from getting work over these holiday periods. And what people are forgetting is that there are a lot of people who would have been very keen to work over this period, because it suits their lifestyle or for other reasons. We don't operate in a 9 to 5 environment any more. The level of penalty rates is not benefitting anybody, because hoteliers are reducing opportunities for workers simply because it isn't economic for businesses to open their doors when labour costs are so high."