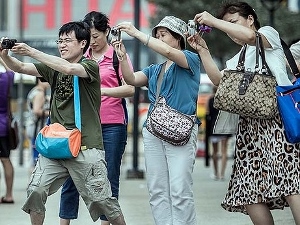 News
Visas for Chinese visitors "too hard"
Delegates of an Australian trade mission to China, that included the Australian Tourism Export Council, were left with a blunt message: Australia's visa application process is demeaning and onerous.
ATEC chairman John King said feedback from the Chinese industry illustrated the "onerous and in some cases demeaning" visa process faced by travellers wanting to visit Australia. "There was high level and consistent feedback from key industry partners during trade mission discussions that the amount of documentation required to get a visa is now the major issue restricting greater growth for Australia from this market," he said. "There is a clear indication that many high yielding Chinese visitors are choosing destinations which have less onerous visa application systems such as Canada, the USA and now the UK."
Among other problems, visa applicants must fill in an 18-page document and provide their "family registration book", and presenting it to Australian authorities "is just too hard", he said. "Australia is beginning to look quite antiquated in its visa application system, particularly in an environment where countries such as the UK have changed their system to be more accommodating of these restrictions."
It is too hard for Chinese tourists who want to spend money in Australia to get visas, according to billionaire casino owner James Packer. "I think over 70 countries can apply for an Australian tourist visa online but China isn't one of them," Mr Packer said. "Why should the visa requirements for a wealthy Chinese visitor wanting to come to Australia be any harder than the visa requirements for a wealthy American?
"Visa applications are done in English, not Mandarin, that's stupid. And they are not done online, that's stupid."