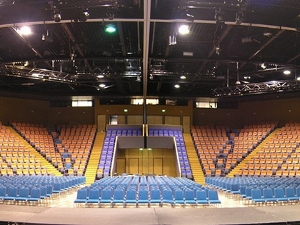 News
Cairns ready for ATE
For the first time in its 35-year history, Australia's premier tourism marketing event, the Australian Tourism Exchange will be held outside a capital city when the four-day trade show and conference kicks off in Cairns on Sunday.
The southern hemisphere's biggest tourism trade show which is expected to pump $10 million into the local economy with 600 international buyers from 38 countries ready to buy off 1200 Australian sellers.
Tourism Tropical North Queensland chief executive Alex de Waal said it will be the biggest trade event ever held at the Cairns Convention Centre.
"It is an incredible opportunity as ATE14 will bring an immediate $10 million economic impact as well as long-lasting recognition for years to come," he said. "Last year one billion international visitors were up for grabs and our region snared around 0.07 per cent of global travel. The potential is enormous with 65 per cent of the world's population living on our doorstep and their affluence is accelerating rapidly."
Convention Centre general manager Ross Steele said the entire convention centre would be used during the exchange, as well as a 4000m² site outside. "In terms of the number of trade booths and the sheer size of space this is the biggest trade event we've held," he said. "To be able to have these buyers in town is an opportunity that doesn't come again every day. I know we'll put our best foot forward."