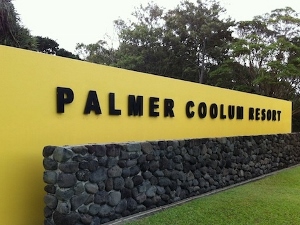 News
Palmer challenges BCCM adjudicator's decision
Billionaire politician Clive Palmer is taking further legal action against timeshare investors at his Palmer Coolum Resort, after a series of votes over control of the resort went against him, according to ABC's 7.30 program.
Mr Palmer recently called a meeting of owners to vote on members of the body corporate controlling the villas. Members won the vote for all seven positions, potentially allowing their return to Coolum.
About 300 owners who invested in time shares at the resort have been unable to access their villas, rendering an investment valued at as much as $110,000 worthless.
Mr Palmer had accused the villa owners of not paying their rates. "The issue about their villas is that they haven't paid their electricity bills or water bills that your listeners have to pay everyday and they think because they come from a socio-economically advantaged group, they don't have to pay for electricity and water. They want me to pay it," he said.
According to ABC's 7.30 program Western Sydney small business owner Ivan Mikulic and his wife Catherine are among the investors frustrated with the situation. Mr Mikulic says they continue to pay their rates and it infuriates him when Mr Palmer says otherwise. "We've got a folder that thick of all of our invoices and transfer receipts so it's a straight out lie to say that."
"What happened is we went to the adjudicator of body corporate in Queensland and suggested that we should have a democratic vote and let these people vote," Mr Palmer said. "And they voted and it was a triumph of democracy and we're quite happy to accept that verdict on the basis of a fair vote, so there's nothing about that."
However 7.30 revealed that late last week he launched an appeal against that vote and the adjudicator's decision.
In the past year about $500,000 has been spent by owners on defending or bringing legal action against Mr Palmer.