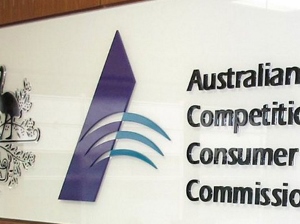 Drip pricing, becoming vogue in the hospitality industry but almost an accepted practice in the airline business, is under attack by the Australian Competition and Consumer Commission.
Virgin Australia and Jetstar have been accused of misleading and deceptive conduct by increasing the price of an advertised fare by mostly unavoidable additional booking, credit card and service fees. The ACCC said, that "Jetstar and Virgin each made representations on their websites and mobile sites that certain domestic airfares were available for purchase at specific prices, when in fact those prices were only available if payment was made using particular methods."
"The ACCC alleges that these fees applied to the substantial majority of online bookings and should have been disclosed upfront and prominently with or within headline prices."
ACCC chairman Rod Sims warns that other industries are also under investigation for similar add-on practices.
Mr Sims said ACCC was "concerned about advertising that draws consumers into an online purchase process but fails to provide sufficient upfront disclosure of additional fees and charges that are likely to apply."
The ACCC seeks fines that could run into millions of dollars for Virgin and Jetstar as well as injunctions, corrective advertising and costs. It also wants the court to force the carriers to include booking fees in advertised prices.
Federal court action will start in August.