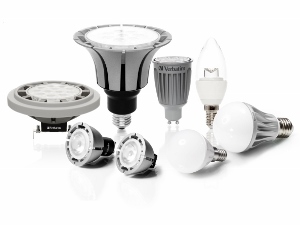 LED lighting can enable a hotel to make significant cuts in energy use and create a dynamic atmosphere to adapt to the different needs of guests. However, it pays to shop around – trusted brands deliver better performance and cost-effectiveness.
Why are LEDs gaining ground in hospitality lighting?
By switching to LED lighting in areas of a hotel where lights are nearly always switched on, energy savings of up to 85% can be made. Moreover, LED lamps have an exceptionally long service life of 30,000 hours or more. This equates to between 20 to 35 years depending on how many hours they are used each day. So the return on the initial investment can be achieved after just a few months. Compared to conventional halogen bulbs, there is no noticeable difference in light intensity and colour accuracy provided by LEDs. Indeed, the smart use of LED lamps, fixtures and dimming controls can mean they perform better.
How can LED lighting be used to enhance guest comfort?
Lighting plays a key role in offering comfort to guests LED lamps can draw attention to decorative features and furniture as well as create a safe, enjoyable and luxurious atmosphere in receptions and foyers for a wonderful first impression. Ideal for a lobby where continuous spotlighting is required, MR16 and PAR 16 LED lamps deliver a warm welcoming ambience. These offer multiple beam angle and colour temperature options to create the desired glare-free effect. With high-energy efficiency, built-in temperature control and motion sensor compatibility, PAR 16 LED lamps are also perfect for corridors, stairwells, lifts, kitchens and conference rooms. Guest rooms can be fitted with Classic A, Candle and Mini Globe LED lamps to deliver cosy, warm-white hues. To add sparkle in bars and restaurants, use a high-quality 14.5W AR111 lamp that efficiently replaces a 75W halogen equivalent.
What cost savings hotels can achieve with LED lighting?
LED lamps are installed in many prestigious hotels. For example, the luxury four-star Hotel Leonardo Prague has cut electricity consumption and carbon emissions without reducing guest comfort. The hotel's management replaced halogen bulbs with LED lamps wherever light fixtures were on for over 12 hours each day. Benefiting from longer operation life and far higher energy efficiency, the hotel's investment in LED lighting has paid off within six months.
Should hotel operators be brand conscious when it comes to LED lighting?
Reputable brands tend to implement better product design and manufacturing so hotel managers should be wary of exaggerated claims from non-branded products, particularly overstated figures for luminous efficacy and operating life. Poor quality LED lamps, which might fail in a much shorter time, do not offer an attractive return on investment when replacement costs are considered. The quality of the diodes, the design of the drivers and the quality of circuit components – along with the effectiveness of lamp housings in dissipating heat effectively – will determine reliability.