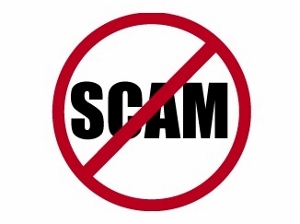 Consumers are being warned not to hand over their credit card details in response to scam calls promising $999 in bogus credits on flights and holidays.
NSW fair trading minister Matthew Mason-Cox said the Tweed Heads Fair Trading Centre and Sydney-based fair trading officers have received calls from scammers.
"Consumers, businesses and airlines are also reporting the scam," he said. "Qantas and Virgin Australia have warnings on their websites. If you answer your phone to an automated message saying you have been chosen to receive $999 towards your next flight or holiday and to press one – you've been scammed.
"There is no end to the variety of scams or the devious devices scammers will employ to take people's money and personal information. The promise of a credit on flights may be appealing but I urge people to hang up on these calls."
Mr Mason-Cox said scammers will lure people in by asking them for some personal information needed to enable them to redeem their prize.
"Typically they have been asking for the person's age and if they have a valid credit card," he said. "Then they ask for the credit card details and at that point, if you're on the hook and provide those details, you are going to lose money, potentially large amounts. The airlines do not use automated systems in this way. Scammers pretend to be from reputable businesses and all reports indicate these scam callers have foreign accents and will hang up if you start pressing them for detailed information."