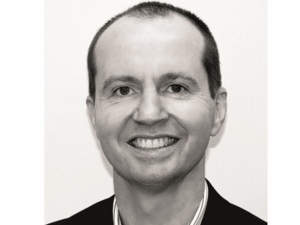 Difficulties that you face in your daily management of a strata scheme are quite likely difficulties that someone else in the strata industry has overcome.
By knowing who to ask, you are able to find assistance and answers. For this reason, maintaining and cultivating your network is crucial. Networking is embracing opportunities to forge quality, mutually beneficial relationships with others knowledgeable about your industry. Having a good network can help you make the right decisions and resolve problems.
Using your network – Knowing the right people can end up saving you thousands of dollars, as a recent experience from our Sunshine Coast office shows. A building we manage had severe cash flow issues caused by problems with installed bulk utility infrastructure.
The body corporate had inherited an agreement from the developer to have a third party install the infrastructure. The body corporate was being charged for all energy and water consumption on site but did not have procedures and billing in place to recoup the expenses from lot owners. As a consequence, an increasing amount of debt was accumulated that, if left unaddressed, would soon threaten them with bankruptcy.
Realising both the complexities and possible ramifications of the situation, our Sunshine Coast community manager Sarah Mendes went through her contacts and found help from bulk utility supply expert David Reid from the sister company Silver Asset Services. Utilising their joint expertise in community management and utility supply, they were able to save the body corporate more than $130,000. The savings were achieved by negotiating a payment plan with the original installation company where the body corporate took possession of the utilities infrastructure and through setting up procedures to on-sell the utilities.
The body corporate saved more than $130,000 simply by knowing the right people. If that doesn't show the value of networking, I don't know what does.
So how do you build and grow your network?
Grab as many opportunities as possible to engage and connect with your peers. This may be in the form of regular industry functions or dinners, attending conferences or seminars. However, finding the time to stay updated and connected can be challenging. To save you time, specialised body corporate trade shows can be a highly valuable resource.
Trade shows like the Living in Strata Trade Show are an effective way for busy lot owners, committee members and building managers to expand their network and get advice from industry professionals. The value of a trade show lies not only in the advice you receive on the day, but also after attending you will have a stronger network and a much better idea of where to seek advice when you are faced with complex strata issues.
The strata industry is an industry with specific needs. In no other living arrangement is there such a broad range of issues which may arise and such a diverse mix of interests which must be considered when making decisions. Tenants, owner occupiers, investor owners, committee members and resident unit managers are all affected by decisions made regarding the body corporate community. Where a decision made affects so many people at once, it is imperative the right decision is made.
For many concerns faced by the building manager and the committee, your community manager may be able to help. Their role and reputation is based on providing guidance, strategies and referrals of services to their community. They will be able to refer building managers and committees to high quality contacts which they have previously used.