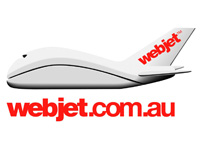 Online travel group Webjet plans to build a large business-to-business division focused on selling hotel products to travel agents, after fierce competition in the consumer market led Wotif.com Holdings to accept a $703 million bid from US giant Expedia last week.
Webjet last week unveiled a €21 million ($30.4 million) deal to buy European online B2B hotel provider SunHotels in a move that will bolster its existing Lots of Hotels brand, which operates in the Middle East and Africa.
SunHotels will be rolled out across Europe and has an annual turnover in excess of €90 million in 2013. Webjet now expects about 20 per cent of its total transaction value will come from its B2B business.
"It is not unrealistic to look three to five years down the track and see our growing B2C businesses being of an equal size to our B2B business," Webjet managing director John Guscic says. "So the inherent logic is that Webjet and Zuji will continue to grow and our B2C businesses will grow in Asia, and our B2B business will become a global unified platform on which we will ¬operate on our existing arrangements in the Middle East, Africa and Europe and expanding that into Asia and the Americas."
Guscic says SunHotels had a "robust, scalable technology" that would be rolled out to Lots of Hotels but the company would keep the ¬distinct brand names.
Guscic says Expedia's bid for Wotif should benefit Webjet as under a long-standing deal, his company was an Expedia ¬affiliate with access to the US group's hotel inventory.
"We distribute Expedia hotel inventory through both the B2C brands of Webjet and Zuji as well as Lots of Hotels," he says.
"So with the deal, that will mean that the Wotif inventory will now be available to Webjet customers through either Webjet, Zuji or Lots of Hotels. So we are delighted with this announcement."