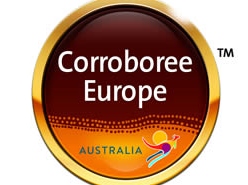 Adelaide will host one of the world's most important gatherings of travel agents next year.
Tourism Australia has just announced in the UK that Adelaide will – for the first time – be the host city for Corroboree Europe from April 26 to 29, 2015.
Corroboree Europe is a major familiarisation and training event for travel agents across the UK and Europe, and tourism minister Leon Bignell said it presents a great opportunity for South Australia. "Having the event in Adelaide means 300 travel agents will experience Adelaide first hand and also travel to our regions and learn about our products," he said.
"UK and Europe are key markets for South Australia, accounting for 44 per cent of visitors to our State – 18 per cent from the UK, seven per cent from Germany, and 19 per cent from other European countries. Tourism is worth $5 billion a year to the South Australian economy, and attracting more visitors from the UK and Europe will help us achieve our goal of lifting that economic benefit to $8 billion a year by 2020."
Tourism Australia managing director John O'Sullivan said the economies of many of Australia's key Western markets were showing strong signs of recovery. "Corroboree Europe 2015 is a great opportunity to turn Australia's enduring popularity amongst Europeans into more visits," he said. "The event provides valuable face-to-face training, sales workshops and product updates with our best tourism operators. UK and European travel agents also get to attend one of more than 20 familiarisations across the country, giving them an opportunity to improve their selling skills by sampling for themselves the diversity and quality of Australia's tourism experiences."
300 places are available for Aussie Specialist qualified agents to attend Corroboree Europe 2015, which is organised by Tourism Australia in partnership with the South Australian Tourism Commission and Singapore Airlines. It's the first Corroboree event that Tourism Australia has partnered with Singapore Airlines, and travel agents will be flown in to Adelaide without having to transfer through another Australian gateway.
The familiarisations around Australia will take place immediately after the training workshops in Adelaide.
Aussie Specialist qualified agents from Austria, Belgium, Denmark, Finland, France, Germany, Ireland, Italy, the UK, Netherlands, Norway, Spain, Sweden and Switzerland are invited to apply for a place on Corroboree Europe 2015.
"Adelaide and South Australia, with our diverse world class tourism experiences, provides the perfect backdrop for this event and we look forward to welcoming the agents and helping them to learn all about South Australia's tourism products," said minister Bignell.