News In Brief
Five challenges facing regional tourism in Australia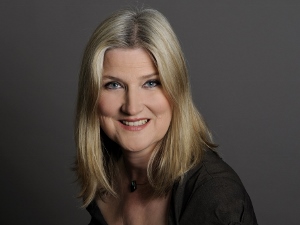 Perhaps surprisingly, absolute tourist figures for visits to regional areas of Australia are no greater than in 1998. So, as delegates gear up for the Australian Regional Tourism Network annual conference, 20-23 October in Port Stephens, MyTravelResearch.com outlines the key challenges that regional tourism bodies across Australia need to address.
Most analysis of visitor data only looks back 12 months. But recent growth conceals the fact that over the long term regional tourism in the country is static. With Tourism Australia no longer responsible for domestic marketing, regional tourism needs to raise its game. Here are five priorities that the industry needs to embrace.
Be Digital Ready
25 years after the invention of the World Wide Web, every tourism business in Australia should have a website where you can book in real time. Online booking technology for small businesses is now easy to use and quite cheap. (The Australian Tourism Data Warehouse – ATDW – even offers a booking button for free.) Yet the most recent data suggest that 10% of tourism operators don't have a website. And less than half take real time bookings. Without this, you're putting up barriers on the path to purchase. It's an invitation to go elsewhere. Go digital and instantly bookable, now.
Embrace Content Marketing
Too many businesses think that marketing is not their real job. It is. And it's common sense. What's the point of having a great product if no one knows about it? Since Google's Hummingbird upgrade, your search ranking depends on the quality and relevance of your content – both directly and via your advocates. So start posting tagged tips, comments, and text on what to see or do in your local area.
Fully Understand Who's Travelling to Your Area
The Domesticate study shows that reconnection is the heart of domestic tourism – with 12 different ways to reconnect. Music festivals like Groovin' the Moo or Triple J's One Night Stand are about celebration and attract the hard-to-reach younger traveller. Meanwhile those seeking to reconnect with themselves will enjoy Daylesford's hot mineral springs and vibrant foodie scene. On a practical note, Wollongong's crowd-sourced # WeLovetheGong hashtag serves as a no-cost, highly informative de facto 24/7 visitor information centre. It is especially useful for the 'I need a quick break' weekenders from Sydney arriving after 5pm when the visitor information centre is closed.
Take Tourism Seriously
In Australia, 46% of tourism expenditure reaches regional areas. And 1 in 20 jobs in regional areas are directly tourism related. In particular, tourism creates opportunities for young people in regional areas. Tourism is also one of the highest contributors to the broader economy – greater than mining, retail, healthcare or financial services. In the ARTN Conference host region of Port Stephens, 3% of all GDP is directly related to tourism. In neighbouring mid-North Coast, it is almost 9%. Local councils need to take tourism seriously in terms of infrastructure, planning and zoning decisions (to name a few). Tourism businesses need to work together to build a destination.
Make 'Service' Your No 1 Priority
Too often regional areas can feel like a desert if you are there between Sunday night and Wednesday. MyTravelResearch.com research shows that having more places to eat – especially outside Friday and Saturday – would be critical in growing visitation and expenditure. And if you are targeting high yield international visitors, be aware that they expect to be able to drink coffee after 4pm…
By Carolyn Childs, co-founder, MyTravelResearch.com