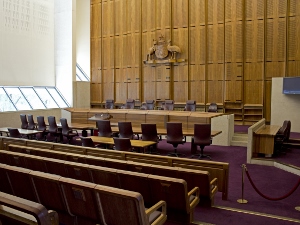 The decision handed down last week by the NSW High Court that builders do not have a duty of care to owners of apartments has surprised the strata industry.
The decision in the case Brookfield Multiplex Ltd v Owners Corporation Strata Plan 61288 that the owners corporation of a 22-storey building could not sue the builder to recover the cost of fixing defects in common areas exposes the paucity of consumer protections for apartment buyers.
The ruling comes before new laws are due to take effect in NSW on 1 December after state parliament approved changes to the Home Building Act that seriously restricts the time frame in which certain defects can be claimed. And the 2 per cent defects bond that was to have been part of proposed strata law reforms has been deferred until 2016.
Owners in new buildings are being advised by strata lawyers to insist on a full defects survey the minute they take over the running of a building
.
Leading strata lawyer Colin Grace, who represented the owners corporation in the High Court case, warns all prospective buyers to get legal advice about their consumer protection before buying new units.
Owners Corporation Network chairman Stephen Goddard said "about 85 per cent" of new buildings contained defects. The court's reasoning, while sound, "underlined in red" the need for additional statutory protections for consumers.
The High Court decision states:
1. Appeal allowed.
2. Set aside the order of the Court of Appeal of the Supreme Court of New South Wales made on 25 September 2013 and, in its place, order that the appeal to that court be dismissed with costs.
3. Special leave to cross-appeal granted.
4. Cross-appeal treated as instituted and heard instanter and dismissed with costs.
5. First respondent to pay the appellant's costs of the appeal.
It concluded that Brookfield did not owe the buyers of the apartments a separate duty of care under the law of negligence to avoid causing them economic loss resulting from alleged defects in common areas and Brookfield did not have a contract with the owners corporation.