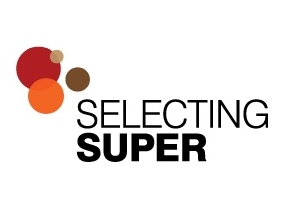 In a period where the quality of superannuation products is hotly debated amongst industry and consumers, HostPlus Superannuation Fund won the major award of Super Fund of the Year as well as Retirement Product of the year at the 2014 Selecting Super Awards held in Melbourne this week.
The SelectingSuper Awards administered by Rainmaker Information, recognise the best superannuation and retirement income providers in Australia. Award winners are selected from the most eminent and top-rated funds that the Rainmaker research team has assessed as the best in each category.
"These funds are industry leaders, having demonstrated a consistent history of strong relative net returns over different time periods and persistently achieved their objectives. To be amongst the finalists is to join an elite group. To be the winner is to be the best of the very best," said Alex Dunnin, executive director of research and compliance at the Rainmaker Group.
With regards to HostPlus specifically, Mr Dunnin commended the fund for its fee structure, investment returns and quality member services.
"HostPlus is the 2014 SelectingSuper fund of the year because of its low fees, consistently strong and persistent investment returns, and competitive insurance. HostPlus is also one of the nation's most innovative super fund investors that leads by example taking the initiative on several scene changing long term infrastructure and property projects around Australia. It's communication and member education services are market leading and especially effective reaching out its young, aspirational and tech savvy membership", Mr Dunnin added.
Against a backdrop of significant regulatory change for funds and intense competition, HostPlus chief executive officer, David Elia is proud that the fund has been recognised for excellence in both the accumulation and post retirement categories.
"At a time where increased public scrutiny is appropriately placed on the quality of superannuation funds, it is pleasing to be recognised for the value we provide to our members. On the investment side, our long-term investment performance has been exemplary. On the fee side, we continue to provide competitive value for money services at a low member administration fee of $1.50 per week which has remained unchanged for over 10 years", Mr Elia said.
"We are extremely gratified to receive these leading awards in both the pre-retirement and post-retirement category which is testament to our drive and ambition to ensure HostPlus members receive the best and most affordable financial guidance throughout their lifetime. We are also extremely proud to have the hard work of our national team recognised by receiving these awards from such a highly respected organisation such as Rainmaker."