News In Brief
Ovolo Hotels makes Melbourne its first international HQ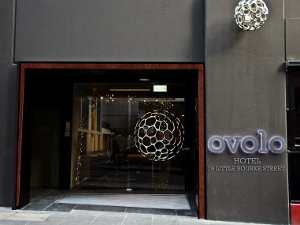 The Victorian government provided investment facilitation services to Ovolo Hotels to secure the placement of the group's regional headquarters in Melbourne. The state cited positive job creation and tourism infrastructure development as key reasons behind investing in Ovolo Hotels in Australia.
Ovolo COO Dirk Dalichau said, "Ovolo Hotels has found a home in Melbourne. We were very encouraged by the Victorian government's commitment. Now we will get to work growing our business and contributing to Melbourne's buzzing tourism sector."
Ovolo Hotels first entered the Australian hotels market two years ago with the launch of Ovolo Laneways on 19 Little Bourke Street, Melbourne. The 43-key boutique hotel was recently named Australasia's Best City Boutique Hotel at the 2014 World Boutique Hotel Awards.
Over the past year, Ovolo Hotels has been ramping up its developments in Australia, where it now owns four properties – Ovolo Laneways and a hotel on 23-33 Lonsdale Street in Melbourne, the Hotel 1888 in Pyrmont Sydney, and the Blue Sydney located along the Woolloomooloo Wharf. The group is now exploring more investment opportunities in other major urban centres in Australia, as well as international markets further afield.