News In Brief
Study reveals significant spend on content marketing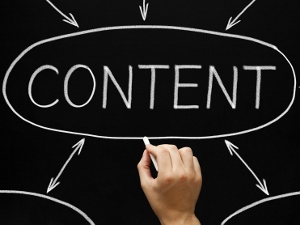 Producing and distributing engaging content, and measuring the effectiveness of that content, are the top challenges faced by Australian marketers, according to a new study from the Content Marketing Institute, conducted in partnership with the Association for Data-driven Marketing and Advertising and sponsored by Brightcove.
The study outlined that more than half of Australian marketers employ content marketing strategies and place a high importance on being able to create more engaging, visual content and optimising content for their target audience. The study also showed that 46 per cent of marketers believe that ROI measurement was an immediate and important criteria to address, identifying a wide variety of parameters they believe are essential for ROI measurement. Australian marketers measure the effectiveness of a content marketing program through changes in website traffic (60 per cent), higher conversion rates (46 per cent), changes in their sales efforts (46 per cent), shifts in SEO ranking (39 per cent) and assessing the time their customers spent on site (38 per cent).
Only around 30 per cent of Australian marketers use quality sales leads and changes in subscriber growth as a measure of ROI, according to the study, while just 20 per cent of marketers rated their organisation as successful at tracking ROI. A large group of marketers (22 per cent) said they were not successful in measuring ROI or do not track ROI at all.
"What is interesting is that 83 per cent of Australian marketers have a content marketing strategy but only 37 per cent have their strategy documented," said Joe Pulizzi, founder of the Content Marketing Institute and author of Epic Content Marketing. "Of the marketers who have a strategy, 40 per cent say it guides their efforts very closely, whereas 56 per cent say it guides efforts somewhat. These factors are critical for marketers. Marketers who document their strategy and follow it closely are more effective than those who do not."
The study also showed that Australian marketers, on average, used a combination of 12 content marketing tactics to drive their marketing program, including video, blogs, social media (other than blogs), articles on the web, in-person events, and case studies. Video was ranked in the top 10 list of tactics, used by 72 per cent of Australian marketers.
"Australian marketers are clearly keen on content marketing and video is playing a massive role in their pursuit of creating more engaging content," said Mark Blair, vice president of Australia and New Zealand at Brightcove. "The study also showed that 63 per cent of marketers believe spend on content marketing will increase over the next 12 months. This is good for Brightcove as our expertise in video will help Australian marketers push their content marketing to greater heights."
Other findings about Australian marketers from the report include:
• 50 per cent believe producing engaging content is one of the biggest challenges they face. This is followed by lack of budget (48 per cent), producing content consistently (46 per cent) and measuring content effectiveness (44 per cent)
• 91 per cent want to understand better what content is effective between now and the next 12 months
• 67 per cent plan to create more engaging content and gain a better understanding of their audience
• 55 per cent plan to optimise content, get better at converting website visitors (60 per cent) organise website content (65 per cent), create visual content (61 per cent) and measure content marketing ROI (46 per cent).
• 67 per cent want to immediately increase engagement levels of their content
• 16 per cent spend at least half their budget on content marketing
• 63 per cent believe their content marketing spend will increase or significantly increase over the next 12 months
• 46 per cent want to work on content marketing ROI measurement immediately
• 86 per cent want to work on creating more visual content in the near future