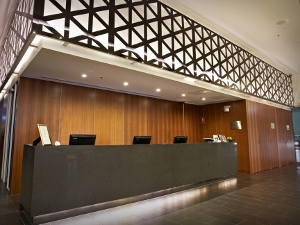 News In Brief
BW rolls out international Design Excellence Program
Starting 1 January 2015, Best Western will introduce a Design Excellence Program offering exclusive design services to hotels as part of their Best Western membership.
The international program aims to ensure all existing and potential Best Western properties achieve and then maintain a globally certified high level of design to remain operating in the Best Western network.
Joining the Best Western Australasia team, lead interior designer Cassandra Sasso said the program shows how Best Western is evolving to meet guest expectations and trends around service, lifestyle, technology and design. "For the first time, Best Western is now able to help members with every aspect of property design including architecture, landscape and interior design, drafting and FF&E procurement. This program has never been attempted before by the brand, and it's already providing a competitive edge among potential developers looking to add more value to their property by branding with Best Western."
Leading up to the program's official launch in January, Ms Sasso has been advising a sample of Australian hotels on modern, cost-effective design makeovers. Ms Sasso said, "Best Western will provide a personal qualitative design evaluation for every member to improve overall guest satisfaction and return on investment. It's a way of helping improve the quality of our properties by providing a fresh set of eyes.
"Creating destinations and social hubs is a must in today's industry. This is helped by blurring the lines between lobbies, restaurants and meeting spaces to coax guests out of their rooms to relax in the social atmosphere of the hotel," she said.
Rob Anderson, Best Western Australasia's chief executive said, "The Design Excellence Program doesn't promote a cookie cutter solution. We know that one of Best Western's key strengths is the individuality of each of our properties, and that's something this program celebrates.
"Higher quality design will be a strong focus for all properties going forward."
The design evaluation process includes:
• Individual property assessments based on the overall design and guest experience of the commercial space, with a focus on curb-side appeal, arrival experience, public spaces and guest rooms.
• Properties will receive a property improvement plan, outlining any design improvements using achievable timelines to prioritise renovations.
• A professional design team will be available to develop design concepts and documentation.