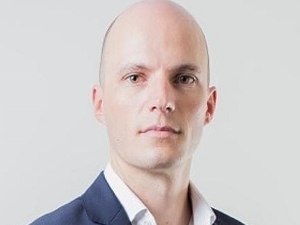 New kid on the booking app block, HotelQuickly, has launched in Australia to take on established online travel agencies, without launching a website.
The Asia-based company has opened offices in Sydney and Melbourne initially with plans for further expansion across the country and already pitched to "disrupt online hotel bookings in Australia", setting targets of 500,000 app downloads and 1000 hotel partners by the end of 2015.
Expecting to sell distressed hotel inventory and fill a void for Australians looking for a last-minute getaway deal, the mobile-only app will enable customers to book rooms "with just a few taps". "HotelQuickly avoids the complications of most travel websites and enables bookings with just a few taps, carefully curating the hotels it offers to show only the best deals in a given location each day," the company said in a statement.
According to HotelQuickly's Sydney-based co-founder Christian Mischler – a former in-house consultant at Credit Suisse Group – Australia was recognised as a "key market" to become a dominant player in the Asia-Pacific region. "The travel pattern in Australia has been shifting from pre-booking trips and holidays towards last-minute bookings for spontaneous holidays. Australians also face cost pressures, at work and at leisure, and constantly seek better value which we can provide," Mr Mischler said. "We are engaging across multiple channels in the Australian market to understand which features to introduce."
The mobile-only app said since its rates are not made public, it avoids directly competing with large online travel agents.
"Our application acts like a private sales channel for hotels to sell-off distressed inventory and bring up their occupancy. Hotels are happy to grant big discounts for these rooms that would otherwise go unsold. This creates a win-win situation for hotels and guests: hotels get additional revenue, and guests get fantastic deals at great hotels," Mr Mischler said.
Originally launched in Hong Kong in March 2013, the company already has more than 600,000 users globally.
Discounted rooms aren't released until 8am in the search city. The app uses searcher's phone to identify their current location, but can switch to any other supported city (useful if they're looking for a room for somewhere they're flying to later in the day). Users can then view rooms on a map, dive into individual hotels, or shake their phone if you want the app to pick for you. Users can book for either tonight or one day forward, for up to five nights.
The app claims to guarantee the cheapest available room, a trick it achieves in part by automatically taking 3 per cent off the standard rack rate.