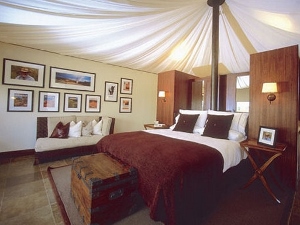 The National Geographic Society has announced its newest foray in world-class travel experiences:
National Geographic Unique Lodges of the World, a collection of boutique hotels in extraordinary places around the world with a demonstrated commitment to sustainability, authenticity and excellence. Selected through a rigorous evaluation process, these lodges offer an outstanding guest experience while supporting the protection of cultural and natural heritage and embracing sustainable tourism practices.
The initial collection — numbering 24 properties on six continents — further builds National Geographic's travel portfolio, which includes National Geographic Expeditions, Traveler magazine, travel books, photography courses and the @NatGeoTravel digital and photography community.
As part of a comprehensive vetting process, every lodge in the collection was judged on the following criteria:
• The property — The design and character are unique and authentic, and the property provides guests with a true sense of place by celebrating the surrounding landscape and cultural heritage.
• Guest experience and quality of service — Guests are offered top-quality service and exceptional and inspiring experiences — from activities that enable them to engage with local people to wildlife encounters with seasoned naturalists.
• Sustainable tourism best practices — The property demonstrates a commitment to conservation and green operations; it actively supports the protection of cultural heritage; and it provides tangible benefits to local communities.
National Geographic deployed experts to each site to evaluate operations, meet staff at all levels, scrutinize the lodge's impact on the local environment and community and ensure that these criteria were met.
National Geographic Unique Lodges of the World charter members in Australia are:
• Lizard Island,
• Longitude 131°,
• Southern Ocean Lodge.