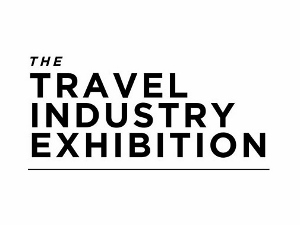 News In Brief
Travel exhibition brings inspiration to travel professionals
Travel professionals will have a diverse range of travel options at upcoming trade event, the Travel Industry Exhibition, scheduled for 16-17 July at the Sydney Exhibition Centre at Glebe Island.
On display during the must-attend two-day event will be an abundance of products, services and suppliers to the travel industry from a wide variety of international and local exhibitors.
Showcasing the very best in the business, from large, well known companies like Expedia, to small, boutique destinations, the expo will represent all areas of the industry, such as accommodation, cruises, tours, packages, air products, technology and more.
The event will be run by an experienced award-winning team of industry event coordinators, Exhibition and Trade Fairs, and is exclusively for members of the travel market, with no general public permitted to attend. This ensures only those who have real purchasing power will be in attendance, with decision makers and agency owners expected to again visit this year's show.
Experienced event consultancy and management agency, Nectar Creative Communications, has been contracted by the event producer, to design and deliver the extensive educational program for the Travel Industry Exhibition 2015.
"The 2015 seminar program will be packed with sessions over the two days. It will include practical topics to assist visitors in their day-to-day professional roles, as well as informative sessions around trends and developments in travel that will affect all areas of the industry," said Nectar Creative communications seminar manager, Peta Moore. "This year, the seminar program will benefit not only travel agents and professionals, but also those working in corporate travel, such as executive assistants responsible for booking travel and activities all around Australia and the world."
Registrations for The Travel Industry Exhibition are now open, and those interested in attending are encouraged to sign up at www.travelindustryexpo.com.au to secure their spot at this must-attend industry show.