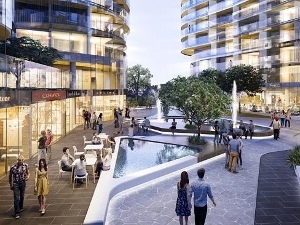 Three major hotel chains are vying for the management rights to the five-star Hamilton waterfront development in Brisbane with a decision expected next month.
The hotel would be one of four towers in the $650 million Icon complex next to Portside Wharf, being developed by private property trust Wentworth Equities. Wentworth Equities executive chairman Sameh Ibrahim, confirmed three major hotel chains were in the mix. "A decision will be announced within eight weeks," he said.
The five-star hotel was to the first for Northshore Hamilton and was just 100m from the Brisbane Cruise Ship Terminal with a separate lobby entrance, restaurant, cocktail lounge, function rooms, a business centre, meeting rooms, executive lounge, a fitness centre as well as a pool area with bar.
The overall $650 million Icon project would have 567 residential apartments when completed.