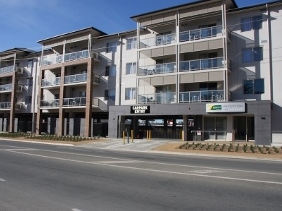 Quest Serviced Apartments continues to cement its reputation as a sought-after investment following the sale of two major properties to domestic investors.
One of Australia's largest accounting and financial advisory firms – Crowe Horwath, purchased the Quest Dubbo property, located in regional New South Wales, for $14.7 million on behalf of a syndicate of local investors, following the success of a similar transaction over 18-months ago.
The Quest Shepparton property, located in regional Victoria, has also been acquired by a locally based private investor at a price of $11.8 million. The transactions reflect the increased appetite of local investors investing in assets within their own regional communities, helping to contribute to the economy in their local market.
Both properties were sold through separate bilateral sale processes, in response to strong investor demand for assets away from the traditional commercial, industrial and retail sectors.
The sales follow last year's announcement of a $500 million partnership between Quest and Singapore based The Ascott Ltd which saw the group invest $83 million acquiring Quest properties, and commit to funding the rapid expansion of further Australian developments.
Crowe Horwath's Property division, which typically syndicates retail, industrial and commercial property assets for its clients, made its first foray into the accommodation sector in 2013 when it purchased Quest Albury, also located in regional New South Wales.
Crowe Horwath Property senior manager, Julie Perry, said the success of that investment saw its clients requesting similar opportunities. "Our clients are looking for diversity in their investment portfolios which provide not only stable cash returns but also capital growth. Quest Serviced Apartments, has particularly strong regional brand presence and provides this sought after investment criteria," Ms Perry explained.
Quest also boasts a strong development pipeline with 14 properties currently under construction, with many more in the development pipeline. The company continues to wholly own four major properties including Chermside, which is currently marketed for sale via Jones Lang LaSalle, as well as Mackay, Ipswich and Mildura.