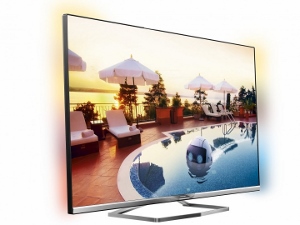 News
Avico to provide "end to end" hotel technology solutions
Avico Electronics has announced it will start selling all the major brands of dedicated hotel televisions in Australia
Avico Electronics known as the Philips distributor of hotel televisions in Australia and New Zealand has decided to move from being a distributor to a solution provider of all the major dedicated hotel television brands. Favored by hoteliers and technology consultants, smart TV technology is fast becoming the benchmark for the majority of the luxurious five-star hospitality and commercial properties. These unique TVs target the progressive hotelier who wants to add either the convenience of a smart TV television in the room, or those wanting that "wow" factor of having technology, that is years ahead of mass-market adoption.
"Whilst we believe that Philips is one of the market leaders in smart TV technology for hospitality, we quickly realised that being restricted to one brand was possibly not doing justice to our clientele and their objectives. Our strategy moving forward is about providing "end to end" solutions for our hoteliers and help them achieve the high levels of guest satisfaction and fabulous experiences when visiting one of their hotels. The challenge is always about understanding how our customers want to achieve those objective and how best technology can work to achieve that.
Australian businesses and hoteliers can now take their objectives to a whole new level," said Gil Carver, managing director of Avico Electronics.
"Avico Electronics is now able to provide the complete solution from a technology standpoint," said Travis Anderson, general manager of Avico Electronics. "When you are able to provide the best solution by being able to choose from all the major brands of technology in this way, you are able to provide a superior level of service to the client. This enhances the experience people have gained with Avico as the many years of experience within the distribution of Philips provides us an unparalleled advantage over the competition."